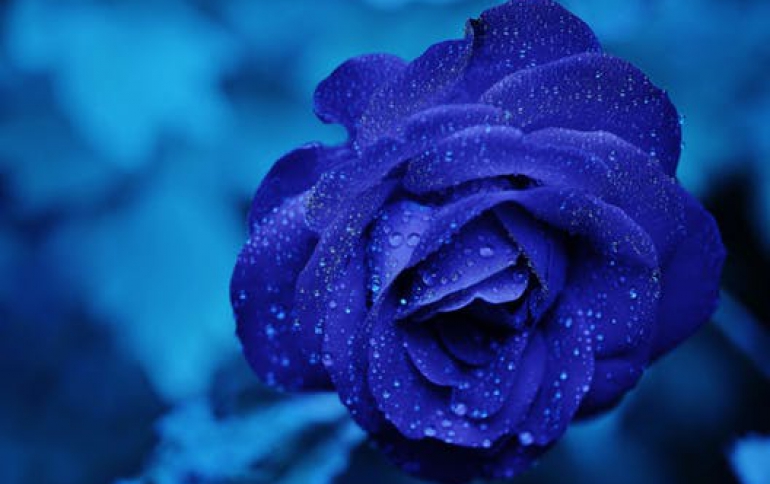 Hercules Puts Wireless Networking Within Reach Of The GeneralL Public
Welcome to the WhyFi family. Just a few days ago Mrs. WhyFi was railing on about the cables cluttering up the desk to connect the family computer to the telephone jack. Mr. WhyFi, on the other hand, was in the habit of settling down in the living room to check his email on his laptop PC when he returned home from work. But he often grumbled about the cable being too short to connect to the telephone jack when seated on the sofa. The other unpleasant surprise was noticing that the connection was not available because the kids were already on the Internet in the office. And that's without even getting into the troubles that arose when members of the clan wanted to share photos, videos and MP3 files on the house's 2 computers… Is this situation somewhat familiar to you? Does the WhyFi family perhaps sound a little bit like your own?

Well, all of these aggravations are now happily in the past: the WhyFi family has decided to join in the Hercules Wireless Attitude! Mr. WhyFi has installed a wireless network in the house! And even though he thought it would be very complicated to do, with innumerable settings to adjust accompanied by a good deal of off-putting text, he will tell you that in fact his experience was just the opposite since he chose the Hercules brand, the only one to offer simple installation and ease of use, finally accessible to all those unfamiliar with Wi-Fi or home networking.

Each of the four products in the Hercules range includes the Hercules WiFi Station utility, a software application fully designed by the manufacturer to guide new users from installation through to launching their wireless network as easily as possible. The terms used are simple and common, navigation and comprehension are intuitive and fun, and always in your own language. Furthermore, a paper manual is included with each product. Available in 6 languages, this manual helps users to learn the ins and outs of wireless networking with all versions of Windows. There are also useful "Warning" sections to help users avoid making any mistakes, as well as an entire chapter explaining how to use your network step by step (to share your files, a printer or an Internet connection). And to reassure users even further, Hercules provides perfectly-adapted customer service available until 10PM!

And let's not forget the packaging, which explains the ways in which the products can be used in everyday life via original illustrations. Now that's user-friendly and efficient.

Hercules, with its strong experience in mainstream computer peripherals, is offering a complete range of 4 wireless products all based on the 802.11g standard, the most recent, allowing for data transfer rates of up to 54Mbits per second. These 4 products – USB 2.0 key (HWGUSB2-54), PCMCIA card (HWGPCMCIA-54), PCI card (HWGPCI-54) and modem router (Modem_Router_802.11G-A-54) – are all "Wi-Fi certified," ensuring perfect compatibility with all other Wi-Fi equipment on the market (this is what is referred to as interoperability), including products based on the previous 802.11b standard.

To transform your laptop computer into a wireless PC, Hercules offers the PCMCIA card which allows users to surf the Internet without the constraints of cables, from anywhere in their home or in public places equipped with "hotspots" during their travels – including hotels, train stations, airports and a variety of other locations. The card is inserted into an available PCMCIA slot on a laptop PC.

For desktop computers, the PCI card is a Wi-Fi solution that is installed inside of your PC. It can even be inserted into PCs offering very little room, such as mini-PCs. It comes with an adjustable antenna for optimized reception of Wi-Fi signals.

The third alternative, which can be used with either a laptop or desktop PC, is the wireless USB 2.0 key, which is plugged into a PC's USB port (USB 1.1-compatible). Hercules has thought of everything, as the key comes complete with a base and a semi-rigid 10cm directional cable making it adaptable for all uses.

Suggested retail prices are €49 (VAT included) for each of the cards and €59 (VAT included) for the USB 2.0 adapter.

Finally, the ADSL modem router completes the range of products. This is the veritable brain of your wireless network. Its modern design and fashionable metallic blue color help it to integrate seamlessly into your interior decor. A 2 in 1 solution, it is both an ADSL modem providing high-speed Internet access (plus access to the forthcoming ADSL 2+) and a router allowing for control of several PCs. The modem router is equipped with an On/Off switch and 4 Ethernet ports. Its suggested retail price is €129 (VAT included).

But now let's get back to our WhyFi family. In the living room, the attractive modem router reigns unobtrusively. Mr. WhyFi, in the office, saves the photos sent to him by his brother in Canada on the desktop computer. At the same time, Mrs. WhyFi and the kids have a first look at these images on the laptop PC while sitting comfortably out on the terrace. A little earlier on in the living room, Mr. WhyFi played a network game on the laptop with his son, who was at the desktop PC. And this morning, Mrs. WhyFi searched the Internet quietly from their bedroom, looking for a romantic little weekend getaway to celebrate Mr. WhyFi's birthday.

This is the Wireless Attitude made possible by the Hercules brand: just fun… nothing too complicated! The Hercules PCMCIA card, PCI card and USB 2.0 key will be available from February 2005, while the modem router will join them as of March.