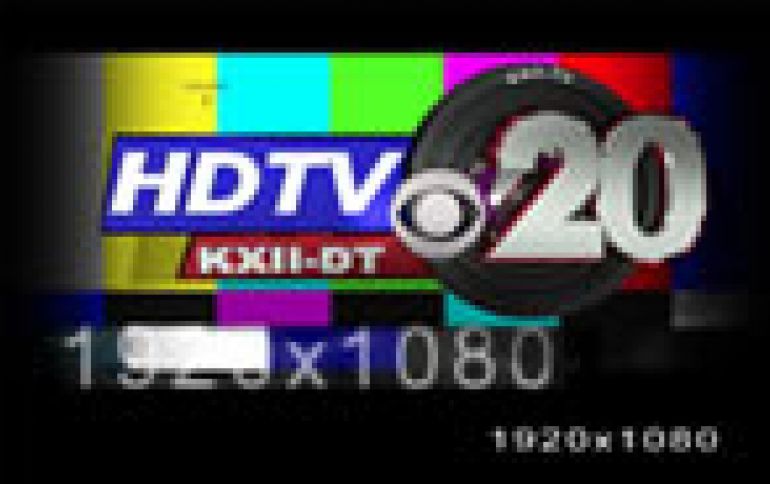 High-Tech CEOs Push Digital TV Deadline
The leaders of some of America's biggest names in high technology are calling on Congress to set a "date certain" for the switch to digital television. In a letter to House Commerce Committee Chairman Rep. Joe Barton, R-Texas, and the committee's ranking minority member, Rep. John Dingell, D-Mich., the CEOs of nine companies -- including Intel, Hewlett-Packard and IBM -- called on Congress to set a date when broadcasters will be forced to end their analog transmissions.

"Continuing failure to bring the DTV transition to an end will adversely impact our economy, our public safety and our position as a global innovation leader," the CEOs wrote under the auspices of the Computer Systems Policy Project.

"We urge you to establish in law a firm and binding date certain for completing the DTV transition as soon as possible," the CEOs told the lawmakers, according to a copy of the letter mailed on Tuesday that was obtained by The Hollywood Reporter.

The letter was signed by Intel Corp. CEO Craig Barrett, Hewlett-Packard Co. president and CEO Mark Hurd, Unisys Corp. president and CEO Joseph McGrath, IBM chairman and CEO Samuel Palmisano, NCR Corp. director and CEO James Ringler, Dell president and CEO Kevin Rollins, Applied Materials president and CEO Mike Splinter, EMC Corp. president and CEO Joseph Tucci and Motorola chairman and CEO Ed Zander.

Barton is preparing legislation that will set a specific date when broadcasters will have to begin transmitting only on their digital TV channels. While Barton has said he prefers an analog cutoff date of Dec. 31, 2006, he told broadcasters last week that he's willing to deal on the date.

Currently broadcasters are required to end analog transmissions at the end of 2006, or when 85 percent of the American TV viewing audience receives a digital signal, whichever comes later. The 85 percent number has long been considered an unreachable goal.

While Barton contends that he has the votes in his committee and the full House for a bill that includes a date certain, it is unclear whether he does. Many lawmakers have expressed concern that turning off people's analog TVs will lead to widespread voter unrest.

The CEOs contend that setting a date will accelerate broadband deployment, spur innovation and improve communications among public safety agencies.

They also expressed their support for Barton's idea that some of the proceeds from a government auction of the analog channels should be used to pay for converter boxes or other means to provide broadcast service to the 15 percent of the U.S. TV audience that still relies exclusively on free, over-the-air broadcasting for their television service.