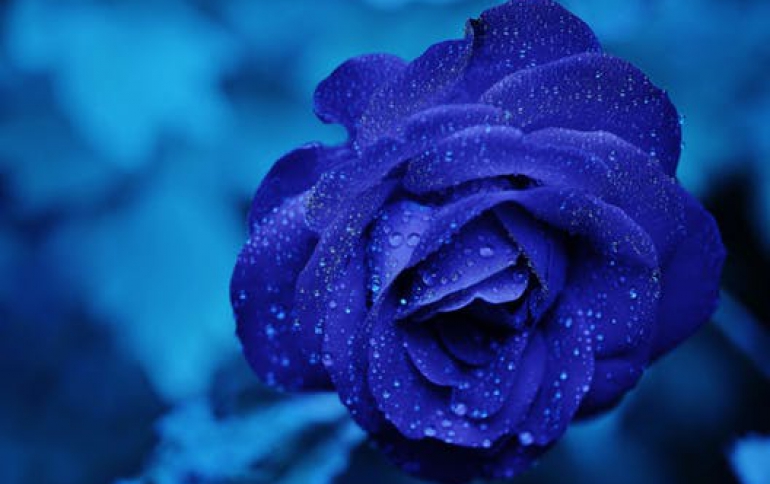 Hitachi's 4096-color Electronic Paper Display
Following the release of a monochrome paper display, Hitachi has developed a 4096-color electronic paper display, sized at 13.1 inches and offering a resolution of 512 x 384 pixels.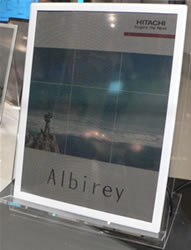 The new electronic paper display uses an "RGBW" color filter that includes W (white) in addition to the three colors of RGB, in order to enable color reproduction.
Last May, Hitachi launched the "Albirey," a general purpose monochrome display using an electronic paper. It's size was 13.1 inches and it sresolutionn was 1024 x 768 pixels. The company's latest development has enabled the color reproduction while maintaining the display size. However, the use of the color filter reduced the amount of pixels by half in both vertical and horizontal directions.
The latest electronic paper was manufactured by Bridgestone. Bridgestone showcased a 4096-color electronic paper using a color filter at "SID 2006" held in June 2006. Hitachi explains that the electronic paper employed in the newly developed display boasts a larger size and a greater number of pixels.
"The contrast ratio and reflectivity have further improved compared to the product demonstrated at the SID event," said Hitachi. Specific values for the contrast ratio and reflectivity are yet to be disclosed.
Along with its monochrome display already on the market, Hitachi intends to launch the color display within 2007.