HP kicks off Gamescom with OMEN Products
OMEN by HP unveiled new hardware and mobile software for gaming enthusiasts on the eve of the industry's big Gamescom event in Cologne, Germany.
On the hardware front, the OMEN Obelisk is the latest addition to the company's desktop gaming family. On the software side, OMEN Game Stream for Android will bring OMEN experiences to gamers looking to connect and play on the go.
Also unveiled are new features for the OMEN Mindframe Headset - the first headset with active earcup cooling technology - to add comfort and audio benefits.
The OMEN Obelisk will be one of the first systems to carry the NVIDIA GeForce RTX 20 Series of GPUs by way of the NVIDIA GeForce RTX 2080, powered by all-new NVIDIA Turing architecture. The integration of HyperX high-performance memory within the OMEN Obelisk is another part of engineering a desktop to utilize the latest GPUs, RAM and other components through a standard upgrade path vital to gaming at the highest levels.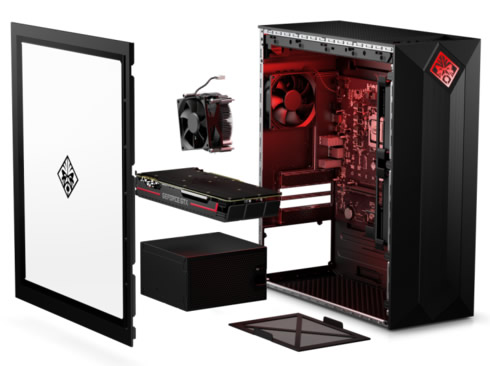 Top features of the OMEN Obelisk include power and storage, latest series of NVIDIA GPUs, HyperX integration, strategic cooling with extensive venting that takes advantage of thoughtfully placed components to generate optimal airflow, and a customizable and clean design.
The OMEN Game Stream feature of the OMEN Command Center enables gamers to harness the power of their OMEN on other Windows 10 devices to play games on their big screen TV. The addition of Android functionality later this year will add a new array of devices for gamers to stream their OMEN experience. OMEN Command Center comes preinstalled on all OMEN PCs, providing features such as Network Booster and System Vitals. It also supports customization and settings adjustments for the latest accessories, such as the OMEN Sequencer Keyboard, OMEN Reactor Mouse and OMEN Mindframe Headset.
Speaking of which, the forthcoming OMEN Mindframe Headset is the first headset with active earcup cooling by way of HP's patented thermoelectric driven Frostcap technology. It has been built with comfort in mind, while also delivering grear sound quality. The OMEN by HP team has made further additions prior to launch, including noise cancellation, real-time audible feedback via sidetone to take advantage of noise cancellation, and new fabric cups for improved breathability.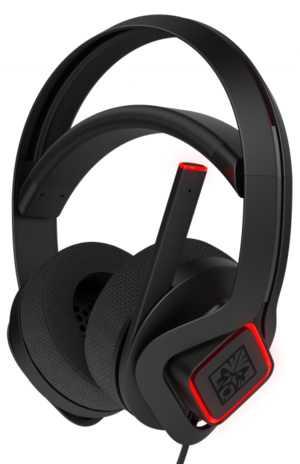 Regarding pricing and availability, the OMEN Obelisk Desktop is expected to be available in September via HP.com and other retailers for a starting price of $879.99. OMEN Game Stream for Android is expected to be available later this year via the Google Play Store for free. And the OMEN Mindframe Headset is expected to be available in October via HP.com and other retailers for a starting price of $199.99.