Huawei Unveils New Phones, Wearables And Tablets At CES 2016
Huawei today announced at CES four products bound for U.S. consumers in the coming months. The company unveiled new versions of the Huawei Watch, a new color option for the Nexus 6P, the MediaPad M2 10.0 tablet and the Huawei GX8 smartphone. Huawei Watch – Elegant & Jewel
Two new Huawei Watch models featuring a fashionable design were introduced, expanding the number of Huawei Watch models in the United States to eight. Named Elegant and Jewel, the two new styles deliver the same style and functionality of the original models launched this past fall.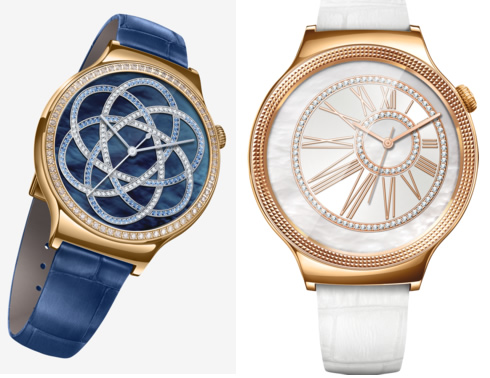 The new watches are inspired by classic, high-end wristwatch design and crafted with premium materials. Both feature the latest version of Android Wear; iOS and Android compatibility; scratch-resistant, two-layer Sapphire crystal; and 316L cold-forged stainless steel bodies. And while they maintain the round face and body, Elegant features a distinctive top ring design on a rose-gold plated body, and Jewel features 68 Swarovski Zirconia encircling the face. To further match their distinctive look, Elegant and Jewel will both come with a selection of exclusive watch faces.
Huawei Watch Elegant and Jewel will be available in the U.S. in the first quarter of 2016.
Gold-colored Nexus 6P
Huawei also announced the availability of the gold-colored Nexus 6P, a new color variation of the smartphone launched earlier this year.
Gold-colored versions of Nexus 6P will be available in 32GB and 64GB models and will be available at BestBuy.com, select Best Buy stores and the Google Store, beginning Jan. 5.
Huawei MediaPad M2 10.0
Huawei's newest tablet, MediaPad M2 10.0, has an aluminum alloy, full-metal body and precision-crafted curved edges.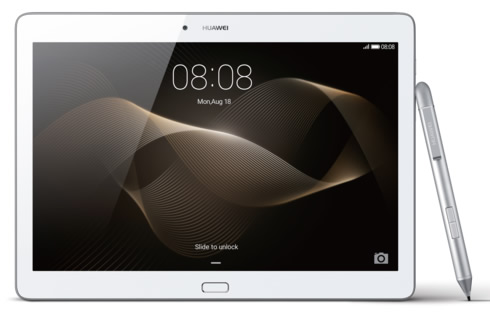 Its slim, 7.35mm body features an embedded camera and four speakers. The high-power speakers also feature an Intelligent Power Amplifier, Clari-fi Audio Restoration and SWS 2.0 Surround Sound, tuned by Harman/Kardon. Coupled with a 10.1-inch, full HD IPS display is a high-performance CPU and graphics processor.
The 16GB ROM/2GB RAM model of Huawei MediaPad M2 10.0 will be available in silver color. The 64GB ROM/3GB RAM model will be available in gold color and will be bundled with an active stylus. Both will be available in the U.S. in the first quarter of 2016.
Huawei GX8
The Huawei GX8 smartphone has an aluminum uni-body design. It is featuring a scratch-resistant 5.5-inch, Corning Gorilla Glass 3 screen and fingerprint security.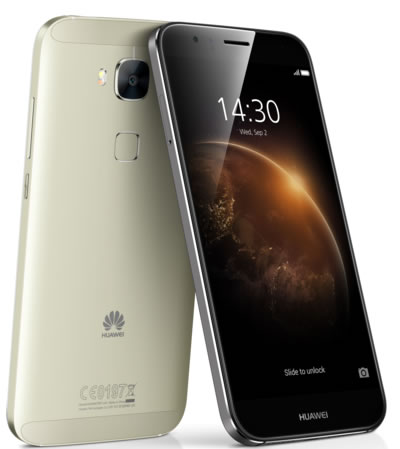 Its fingerprint sensor delivers a 94 percent unlock success rate, according to Huawei.
The smartphone is powered by a 3000 mAH battery.
Available for $349.99 USD in gold, gray and silver, Huawei GX8 will be available at BestBuy.com, select Best Buy stores, GetHuawei.com and Amazon.com in the first quarter of 2016.
Huawei Mate 8 Smartphone launchinbg globally
Huawei also announced the globall launch of the Huawei Mate 8 smartphone.
With new groundbreaking hardware, the Mate 8 is the first smartphone to run the Kirin 950 chipset, with CPU boosting power up 100 percent, GPU performance up 125 percent, and power efficiency up 70 percent compared to the Kirin 925. The device's architecture balances energy efficiency with high-end performance through 4 x A72 2.3 GHz processors and 4 x A53 1.8 GHz processors.
Equipped with a 4000mAh high-density battery, the Mate 8 delivers power efficiency offering over two days of normal usage. And with rapid charging technology, the phone is able to charge a day's worth of power in just 30 minutes. The Mate 8 also features six-layer thermal mechanics, which allows higher heat dissipation.
Running on Huawei's EMUI 4.0, based on Android Marshmallow 6.0, the Huawei Mate 8 offers hundreds of user experience tweaks and improvements, including a built-in automatic defragmentation service that continues optimizing system performance. Additionally, the Mate 8 features a split-screen mode that enables enhanced multitasking between apps.
The Huawei Mate 8 introduces a new generation of fingerprint security with enhanced protection technology. The circular fingerprint sensor improves the effective identification area by 10 percent. In addition, the fingerprint friction ridge matching has three levels of security, providing a higher level of protection for users. The new sensor design also increases the unlock speed by 100 percent.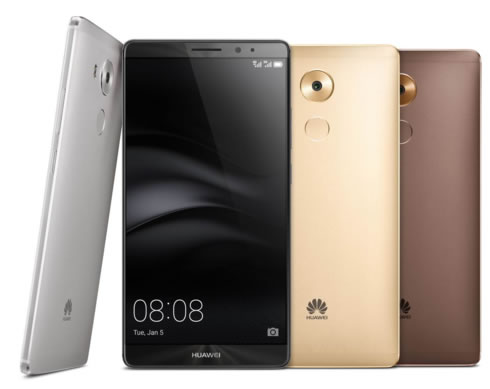 The Mate 8 maintains two sets of fingerprint interface standards to improve smartphone payment experiences—the Fast Identity Online (FIDO) and Android M standards. The CPU also supports real-time encryption of full storage for better data protection. The Mate 8 provides a microSD card lock, preventing anyone from accessing content in the card without a password. If a phone is stolen, user data cannot be obtained.
Huawei invested $98 million over three years to develop the first proprietary image sensor processor for faster focusing, higher clarity, and more accurate color shading. The result was an increased processing speed of the camera and increased process bandwidth by four times with 14-bit precision.
In addition, the Mate 8 adopts the new Sony 16MP IMX298, increasing the sensor size by 23 percent. The Mate 8 also features an 8 MP front camera.
The Mate 8 features omnidirectional recording and directional playback. Three microphones automatically detect sound sources and record voices from all directions. During playback, people can choose any direction of the sound source they want to hear.
The Mate 8 supports global connectivity and more bands than any other dual-SIM phone, including four 2G bands, nine 3G bands and 18 4G bands in 217 countries and regions with 1,334 operator settings.
The Mate 8 features a 6-inch high contrast display.
The smartphone will be initially available in 30 countries including: Spain, Germany, France, United Arab Emirates, Mexico and Australia. The device will cost 599 euros for 3GB +32GB and 699 euros for 4GB + 64GB. It is available in four colors: champagne gold, moonlight silver, space gray and mocha brown.