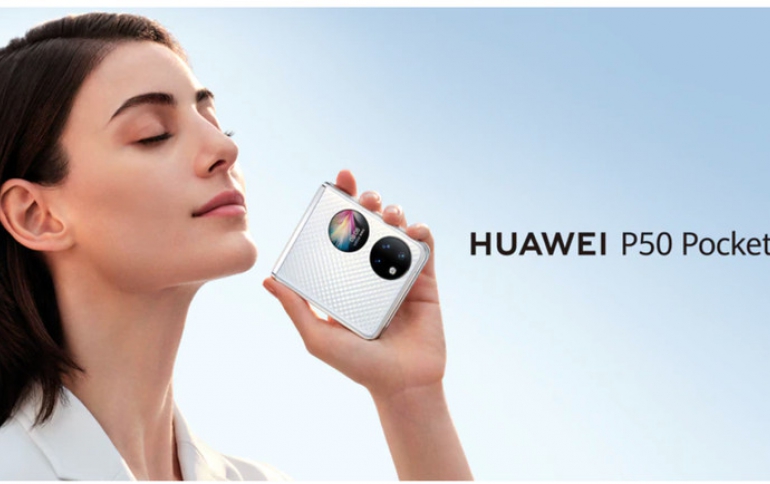 Innovation Never Stops: Huawei's Seamless AI Life New Products Launch
The Huawei Flagship Product Launch was held, during which a wide range of new products that are designed to form an all-scenario, smart, and fully connected ecosystem centered on HarmonyOS was launched. The innovative line-up includes the flagship HUAWEI P50 Pocket, AITO M5, HUAWEI WATCH D, HUAWEI Eyewear, and next-generation HUAWEI MateBook X Pro.
"There are currently more than 220 million Huawei devices running HarmonyOS, and the shipment of HarmonyOS Connect devices has increased by over 100 million in 2021." Richard Yu, Huawei's Executive Director, CEO of the Consumer Business Group and CEO of the Intelligent Automotive Solution BU, announced the latest update of the HarmonyOS ecosystem. "Innovation has always driven Huawei to reach new heights. We will continue to bring a superior all-scenario experience for consumers by offering more innovative technologies and products in five major scenarios: smart home, smart office, fitness & health, easy travel, and entertainment."
HUAWEI P50 Pocket: A brand-new folding design that is futuristic and intelligent
The HUAWEI P50 Pocket not only enhances the incredible legacy of the P series in terms of Tech Aesthetics and Intelligent Photography — it also brings an all-round upgrade to the folding design, imaging technology, and user experience.
It adopts a fresh and graceful folding design that looks good when held and has a shimmering and reflective appearance. It is light and feels comfortable in the hand, can be unfolded easily, and looks sleek when either unfolded or folded. With the groundbreaking XD Fusion Pro Ultra Spectrum Image Technology, the HUAWEI P50 Pocket brings richer layers and details to the images, ushering HUAWEI Image™ into a new era.
In addition, it provides innovative interactions through its external screen, such as for notifications, calendar, music and weather, without having to be opened.
The external screen is small but impressive, with multiple themes such as Animal Paradise all available for you to stand out from the crowd with your HUAWEI P50 Pocket.
AITO M5: Makes its debut with HarmonyOS Smart Cockpit to usher in smart travel
Riding on the wave of smart automobiles and empowered by Huawei's expertise in ICT, the AITO brand is fully committed to building a people-centered smart automobile ecosystem. The M5, AITO's first luxury smart electric SUV, has set the bar in the industry by delivering a smart travel experience to consumers in nearly all aspects of their lives, including shopping, travel, and work.
With a 2880 mm wheelbase, the AITO M5 is compact enough to nip in and out of crowded cities, while also ensuring that there is sufficient space inside the vehicle. Its streamlined design integrates the plus points of both supercars and SUVs, making it both flexible and stable. It brings an unprecedented open and comfortable vehicle experience with its minimalist and elegant interior, 10.4-inch curved LCD dashboard, 15.6-inch semi-floating central control screen, and 2 m² panoramic skyscreen.
The M5 adopts the new and improved all-in-one electrical system HUAWEI DriveONE for a longer battery life, smarter experience, and higher performance. Based on lab data, it can go as far as 1242 km in a CLTC cycle when fully charged and fueled up, which is almost as far as from Beijing to Shanghai, so you no longer need to be worried about fueling it up. Its intelligent four-drive combination of the SEP165 AC asynchronous motor and the HW150 permanent magnet synchronous motor ensures acceleration from 0 to 100 km/h in just 4.4 seconds1 for a lightning-fast and extremely powerful supercar-esque performance. The all-aluminum alloy chassis and multi-link suspension with double wishbones allow it to maintain good stability and comfort even under extreme handling.
The AITO M5 also comes equipped with the first-ever HarmonyOS Smart Cockpit and integrates the new Smart Dock shortcut bar for displaying cards for popular services such as navigation, music, and the vehicle's condition that can be accessed quickly with just one touch. The size and order of the cards are all adjustable, allowing the users to customize their own desktops. In addition, fast and accurate AI Voice interactions and scenario-based Celia Suggestions enhances the driving experience even further.
HarmonyOS Smart Cockpit upgrades the car from just a vehicle to a Super Device that connects people with smart devices, such as mobile phones, smart home devices, and smart watches. Navigation, music, and MeeTime calls can be seamlessly transferred to facilitate an all-connected world centered on people, vehicles, and homes. For example, users can turn on air conditioning and lights at home while coming back from work so that their home already feels cozy when they step through the door.
HUAWEI WATCH D: Clinic-level accuracy for blood pressure measurement anytime and anywhere
Huawei is dedicated to exploring the health features of smart wearables so as to help people better monitor and manage their health. The newly launched HUAWEI WATCH D, a wrist ECG and blood pressure recorder2 , has been registered with China's National Medical Products Administration.
The HUAWEI WATCH D weighs just about 40.9 g3 and is compact and easy to carry. It incorporates a micro air pump and an airbag for more precise blood pressure measurements, with an error discrepancy of just ±3 mmHg, giving you peace of mind when measuring your blood pressure . It also packs a high-performance ECG sensor that collects ECG signals and generates ECG reports in real time.
HUAWEI Eyewear: A perfect audio smart life assistant
HUAWEI Eyewear is an audio product that is shaking up the industry and provides comfort for the eyes as well as a smooth and enjoyable audio experience for the ears. With up to 16 hours of work time on a full charge, the Eyewear is a portable assistant. HUAWEI Eyewear comes with an all-round upgrade in interaction and connection. Multiple functions can be controlled over by simply double-tapping, swiping, and pinching; Super Device and audio connection center facilitate more convenient device connection and management, opening up a new entrance for personal voice interaction in the IoT world, and bringing a smoother and more efficient lifestyle to the fast-paced digital era.
HUAWEI MateBook X Pro: Super Device with multi-device collaboration for smarter office
The innovative HUAWEI MateBook X Pro features a 14.2-inch Real Color FullView Display with a 92.5% screen-to-body ratio and is the first in the MateBook series4 to support P3 color gamut and adopt the pro-level 3D Lut color correction solution, bringing richer and fuller details to the fore. Its sleek and portable body has a stunning performance, lightning-fast speeds, and higher efficiency, and comes in color of Space Grey.
As Huawei's new flagship smart laptop, the HUAWEI MateBook X Pro also supports Super Device, which means that it can connect to Huawei phones, tablets, monitors, and other devices effortlessly, and mobile apps can be installed and used on it seamlessly, resulting in an all-scenario interconnection experience that is more powerful than anything that has came before. Huawei Free Touch, touchpad innovative gestures, and other cutting-edge technologies take the smart office experience to the next level.
Richard Yu said, "Huawei has never stopped innovating in the face of seemly endless supply constraints. We will continue to empower the industry and accelerate our steps toward intelligence. We appreciate all consumers and partners who have been with us all the way. We will continue to create more extraordinary products and experiences that live up to your expectations. Winter will be over soon. Then we'll embrace the spring."