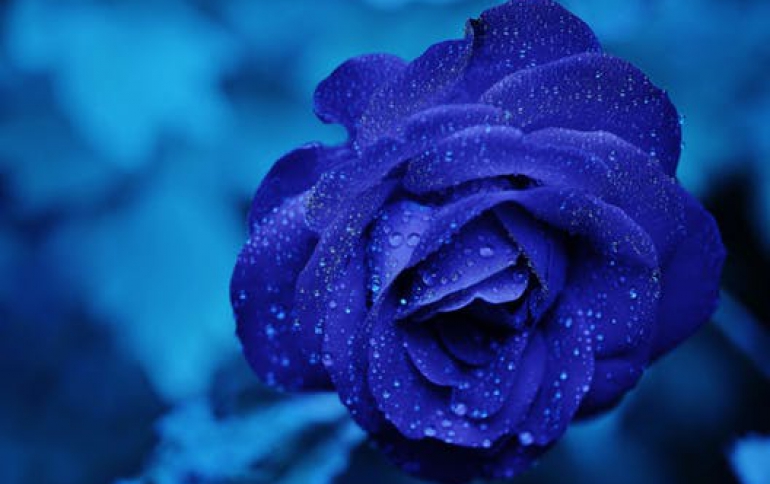 Innodisk Releases Industrial-Embedded SATA nanoSSD
Innodisk released an industrial-embedded SATA device in accordance to SATA µSSD standards ? nanoSSD. Through the integration of a control chip, flash memory and peripheral power components into a single ball grid array (BGA) package, Innodisk has managed to reduce the size of the nanoSSD to approximately 1% the size of a 2.5" SSD. With dimensions of only 16 x 20 x 2 mm (WxLxH), a weight of only 1.5g, SATA III support, capacities ranging from 4 to 64 GB and both x86 and ARM compatibility, nanoSSD can be incorporated into a wide variety of applications where a small form-factor and high transfer rates are important, including industrial mobile devices, embedded systems, tablets, high-end smart phones and Ultrabooks.
As a result of the integration of DRAM into a BGA, the product also features read/write speeds of 480/175 MB/s, respectively.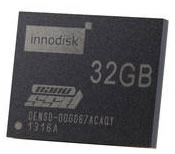 Designed according to MO-276 standards, the JEDEC standard for SATA microSSDs, nanoSSD is a single-chip SATA implementation which allows for easy design-in. With many applications in the industrial-embedded field, Innodisk's nanoSSD can be applied in embedded storage devices of various sizes, in particular, SATADOM, Innodisk's small form factor disk on module series.
This product is fully compliant with the industrial-embedded industry's standards, including: thermal sensor implementation, -40˚C to 85˚C wide operation range, shock-resistance and ATA security and military (MIL-STD-810F/G) compliant quick erase standards.
Innodisk further adds value through firmware optimization designed by in-house R&D, extending the life of its flash products through wear-leveling technology. Also, reducing the risk of industrial applications is Innodisk's own disk monitoring tool ? iSMART, which allows users to visualize SSD wear-leveling status at a glance with a clear graphical display, giving users time to replace damaged disks before they fail.
Innodisk will present nanoSSD at the "Onboard SATA III Single-Chip Solution - New Trend of SSD Application in Embedded Systems" seminar that will take place May 30, 2013 at the Taipei International Convention Center in Taipei.