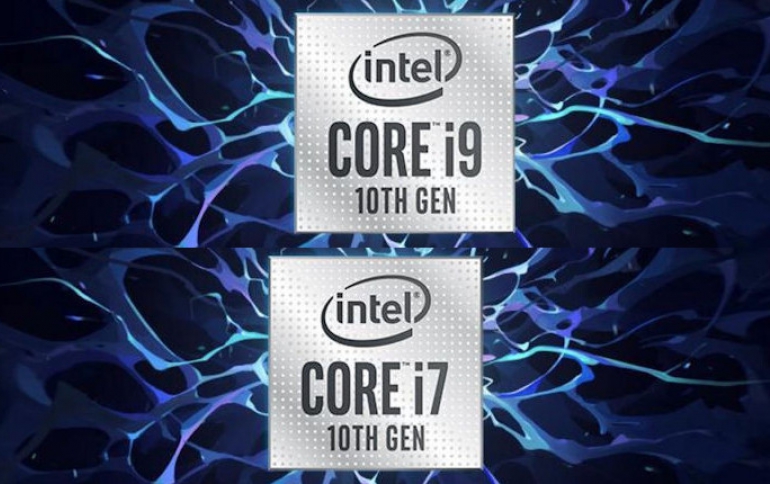 Intel 10th Gen Core Desktop CPU Details Appear Online
VideoCardz has posted online some official looking presdentation slides, which show key specs of the upcoming Intel Core i9-10900K, i7-10700K and i5-10600K "Comet Lake-S" desktop processors.
These will unlocked CPU flagships from the Core i9, i7 and i5 families. As a reminder, these chips are still based on the 14nm process and are rumored to be officially announced on April 30.
The series seems to be led by 10-core/20-thread Core i9 processors, with Thermal Velocity Boost frequencies of up to 5.30 GHz. The Core i9-10900K processor is claimed by Intel to deliver "elite real-world performance" and overclocking using some "new overclocking tools."
According to the slides, the Core i7 series consist of 8-core/16-thread processors, with up to 5.10 GHz frequencies using the Turbo Boost 3.0 technology (i7-10700K).
And the Core i5 series chips are 6-core/12-thread, with clock-speeds running up to 4.80 GHz. In addition, the Core i5 desktop processors seems to support HyperThreading. The Intel Core i5-10600K promises to deliver "great gameplay experiences" and cover "light multi-tasking while gaming".
All three chips outlined above come with a UHD 630 iGPU.
Everyone is eagerly expecting to see the prices of these new processors, provided the aggressive pricing policy of AMD for its Ryzen offerings or desktop. AMD's chiplet design is said to have allowed the company to cut the manufacturing costs of its chips.