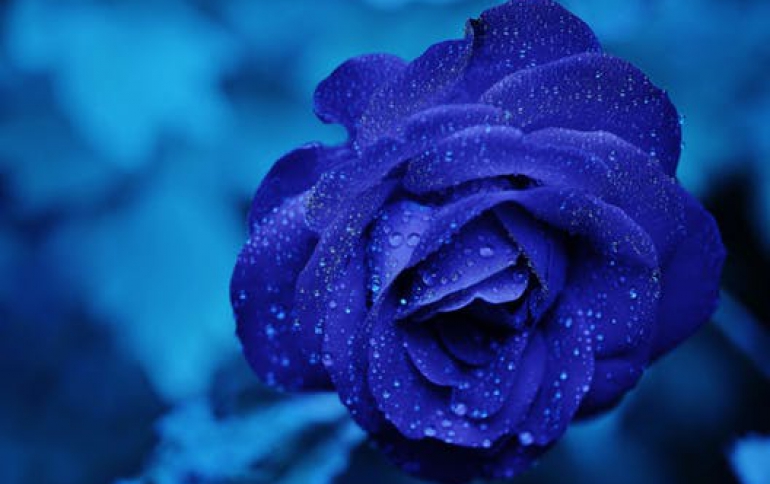 JBL Expands Aftermarket Subwoofer Line-up, Promises Big Concert Sound From New Portable Bluetooth Speaker
HARMAN has added its JBL Series II Subwoofers, JBL Series II Enclosures and JBL BassPro SL to its existing fleet of subwoofers. And for your parties, the JBL Xtreme is a new wireless portable speaker that combines wide-ranging features with performance. The new subwoofers are engineered with easy installation options for music enthusiasts looking to build and deliver the best bass solutions for their vehicle. They are designed with Harman's Selectable Smart Impedance (SSI) technology to enable users and installers to select the appropriate impedance based on system design and performance requirements. This, coupled with additional technologies including stitched-in tinsel leads, vented frames and high–roll surrounds, make Series II great performers.
Thanks to the company's Slipstream Port design, the JBL Series II Enclosures deliver enhanced efficiency and higher output of a vented enclosure without the distracting noise generated by a port. Additionally, JBL's Selectable Smart Impedance Technology provides desirable impedances (2 and 4 ohms) at the flip of a switch, allowing these enclosures to work with nearly every system design and amplifier.
The JBL Bass Pro SL is a self-powered, under the seat subwoofer system designed to take low-end bass performance in vehicles from good to exceptional with its 125-watt digital amplification. With its small footprint, BassPro SL will easily fit under the seat of most vehicles. It is also designed to work in both factory and aftermarket systems allowing the addition of bass to virtually any vehicle.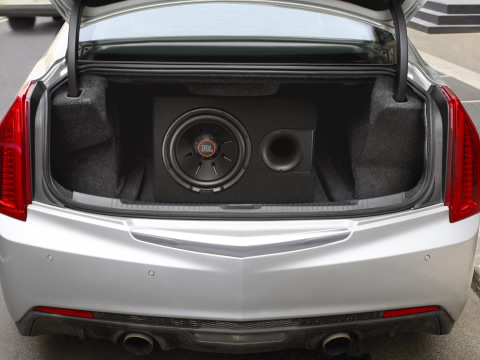 Features and Pricing:
JBL Series II Subwoofer - Designed to turn heads, the JBL Series II Subwoofer has a youthful styling. Using HARMAN's SSI impedance technology, system building is easy and retailers can stock just two SKUs – 12-inch SSI (dual 4 ohm) for $119.95 or 10-inch SSI (dual 4 ohm) for $109.95.
JBL Series II Enclosures - The Slipstream design is engineered to keep airflow within the port turbulence free and avoid common noisy, inarticulate bass when driven hard. Additionally JBL's Polypropylene Woofer Cone design keeps distortion low and output tight in order to reproduce the deepest bass possible. Price: $179.95.
JBL BassPro SL - Designed to reinforce the low-end bass performance in vehicles with its compact, long excursion, this 8-inch subwoofer fits directly underneath or behind a car's seat. The Class D 125-watt amplification included in the JBL BassPro SL system allows more power to be extracted from the car's charging system and converted into output for the speaker, limiting the amount that is wasted as heat. Price: $249.95.
JBL Xtreme
The JBL Xtreme is a Bluetooth portable speaker designed to deliver big concert sound that will outlast every party with its 15 hours of playing time.
The Xtreme's rugged, splashproof portable speaker is empowered with four active transducers and two bass radiators. It also features a noise and echo cancelling speakerphone and JBL Connect technology that can wirelessly link multiple JBL Connect-enabled speakers together to amplify the listening experience.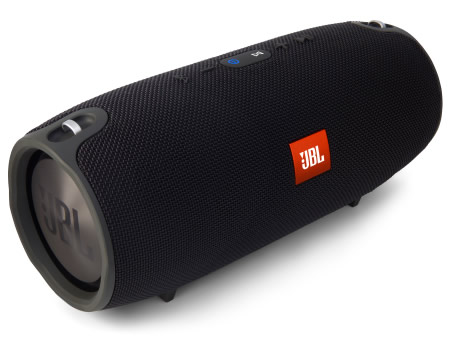 The JBL Xtreme isn't just for playing music, as users can charge other devices with its dual USB charge-out ports, connect up to three smartphones or tablets and take turns playing DJ. The device also provides a noise and echo cancelling speakerphone option for clear conference calls by pressing a button.
The JBL Xtreme is currently available in Europe and will become available in-stores and at www.jbl.com/Xtreme in the U.S. for $299.95 on September 27, 2015.