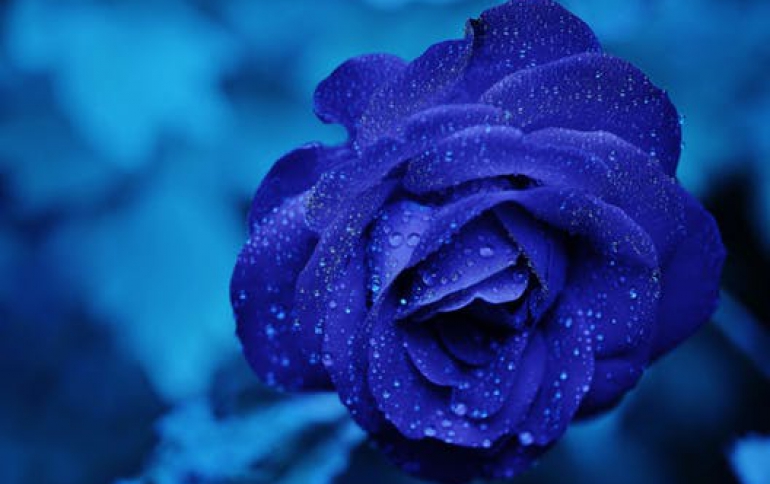 Kingston Adds 128GB, 256GB Versions To its Fastest SDXC Card Range
Kingston Digital has added 128GB and 256GB capacities to its line of SDHC/SDXC UHS-I Speed Class 3 (U3) cards.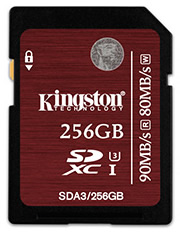 The UHS-I U3 (Ultra High-Speed Bus, Speed Class 3) specification guarantees performance of at least 30MB/s read and write. Kingston's SDHC/SDXC UHS-I Speed Class 3 card provides speeds of 90MB/s read and 80MB/s write, which is up to 9x faster (read) and up to 8x faster (write) than standard Class 10 SD cards.
Features & Specifications:
Class 10 performance when used in a non-UHS-I capable device
Compliant: with the SD Card Association specification
Secure: built-in write-protect switch prevents accidental data loss
Compatible: with SDHC & SDXC host devices; SDXC cards are not compatible with SDHC-enabled devices/readers
File format: FAT32 (SDHC 16GB, 32GB); exFAT (SDXC 64GB, 128GB, 256GB)
Guaranteed: lifetime warranty, free technical support
Capacities: 16GB, 32GB, 64GB, 128GB, and 256GB
Dimensions: 24mm x 32mm x 2.1mm
Operating Temperatures: -25°C to 85°C
Storage Temperatures: -40°C to 825°C
Voltage: 3.3V
Performance: up to 90MB/s read and 80MB/s write, UHS-I Speed Class 3 (U3)