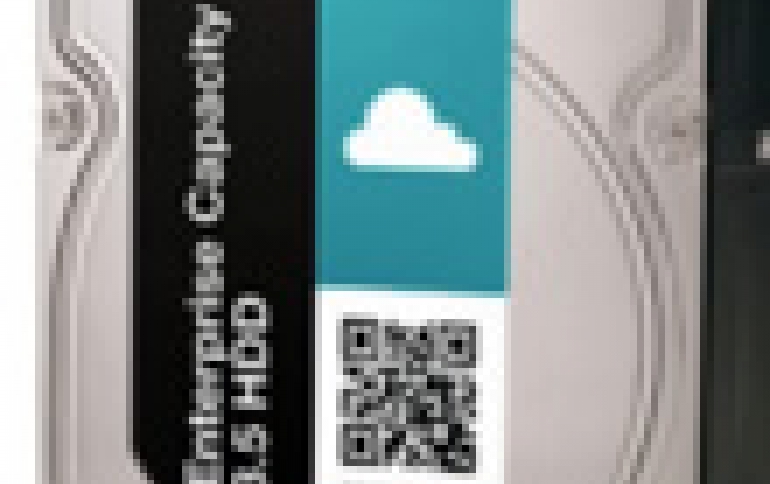 LaCie Showcases Latest Thunderbolt 2 Storage Solutions Based on New 6TB Seagate Hard Disks
LaCie announced at the 2014 NAB Show three new storage solutions featuring Thunderbolt 2 technology and Seagate's new 6TB HDDs -- the LaCie 8big Rack, 5big and 2big.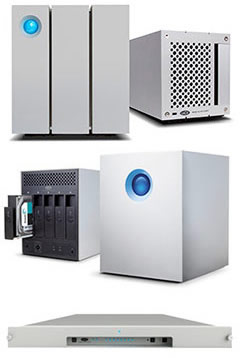 The LaCie 8big Rack Thunderbolt 2 is the company's first Thunderbolt 2 rackmount storage solution. It features up to eight 6TB 7200RPM hard drives from Seagate, for a 48TB in a mere 1U size. Delivering speeds of up to 1330MB/s, it is a powerful plug and play rackmount solution for 4K video editing.
Now featuring Thunderbolt 2 technology, hardware RAID 5 and high capacity, the new LaCie 5big is nearly two times faster ? delivering speeds of up to 1050MB/s. Thanks to Seagate's new 6TB 7200RPM hard drives, it boasts a 20% capacity increase.
The new LaCie 2big boasts Thunderbolt 2 technology, hardware RAID and a new design. It offers speeds of up to 420MB/s along with two 6TB 7200RPM hard drives from Seagate.
The LaCie 8big Rack, 5big and 2big, featuring Thunderbolt 2, will be available this quarter through the LaCie online store and LaCie resellers.
New 6TB Seagate HDD
Lacie's new storage devices are based on Seagate's new 6TB Hard disk drives -- the Seagate Enterprise Capacity 3.5 HDD v4. The drive feature 7,200rpm spin speed, 128MB cache, encryption option with Secure Instant Erase or SED FIPS 140-2 option, SAS 12Gbit/s and SATA 6Gbit/s interface options and a 25 per cent increase in areal density thanks to the 8th generation technology, that's gen 8 PMR (perpendicular magnetic recording) technology. A 25 per net increase in areal density over Seagate's 4-platter 4TB Surveillance hard drive would mean 1.25TB platters, and five of these would be needed to reach a 6TB capacity level.
Seagate's new 6TB HDD doesn't use helium, such as the one released by Western Digital.
The enterprise- grade drive also has a "humidity sensor" that will allow it to continue functioning in humid environments.
As with its past enterprise drives, Seagate's new drive is self-encrypting with the company's Instant Secure Erase, which overwrites data multiple times for easy drive disposal or repurposing. The drive is also FIPS SED certified.
Seagate's "Super Parity" error correction firmware with RAID rebuild functionality is located on the drive's SAS controller, which improves data rebuild times after a drive error. Seagate says a drive's data can be rebuilt "in hours instead of days."
According to Seagete, the new enterprise drive can sustain 550TB in data writes annually -- 10 times the 55TB workloads that Seagate's best desktop drives can handle.