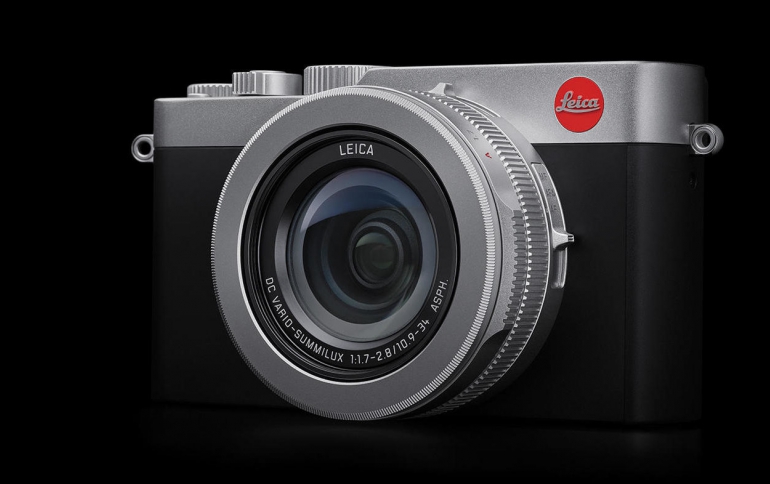 Leica Releases the D-Lux 7 Compact Camera
Leica has unveiled the D-Lux 7, a camera based on the Panasonic LX100 II model.
The familiar features package of the Leica D-Lux line, with automatic exposure mode, manual setting options and a range of video functions, is complemented by an integrated, 2.8-megapixel high-resolution electronic viewfinder, a WiFi module and Bluetooth connectivity. On the back of the Leica D-Lux 7 there is a 1.24-megapixel 3" LCD touchscreen display that allows fingertip control of the camera. For example, in addition to menu control, the focusing point can be set with a tap on the screen and pictures can be taken without having to touch any of its other controls.
The Leica DC Vario-Summilux 10.9–34 mm f/1.7–2.8 ASPH. zoom lens of the Leica D-Lux 7 (equivalent to 24–75 mm in 35 mm format) is matched to the camera's new sensor. With its 17-megapixel resolution and a maximum ISO sensitivity of 25600, the four-thirds sensor of the Leica D-Lux 7 can be used for capturing memorable moments in low ambient light.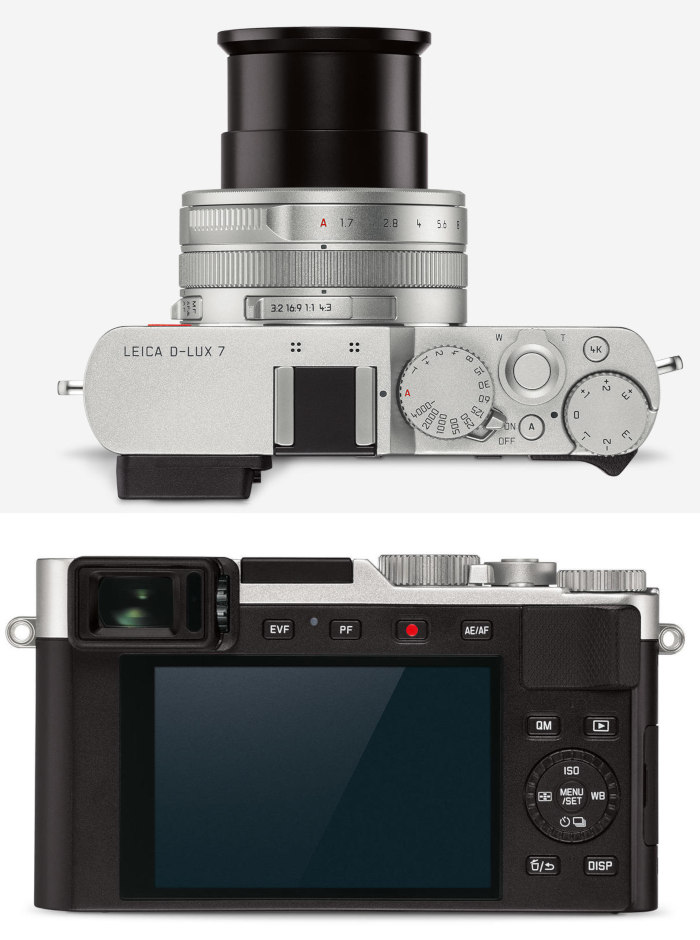 Improvements to the camera's hardware also include various additions to its range of functions. For example, the focus point of an exposures can be changed after shooting, or several exposures with different focus points can be superimposed on each other and merged with the aid of Focus Stacking, for instance to create a greater depth of focus in macro exposures. The camera's capabilities have also been expanded to include video recording in 4K resolution – at a frame rate of up to 30 frames per second and 100 Mbit and in MP4 and AVCHD-format.
The Leica D-Lux 7 is the first camera of the D-Lux line that can be used together with the free Leica FOTOS App. This enables remote control of the camera from a smartphone and wireless transfer of pictures from the Leica D-Lux 7 to iOS or Android devices for assessment.
The D-Lux 7 is expensive, selling for $1,195 -- a hefty premium over the already expensive $999 of the Panasonic LX100 II.