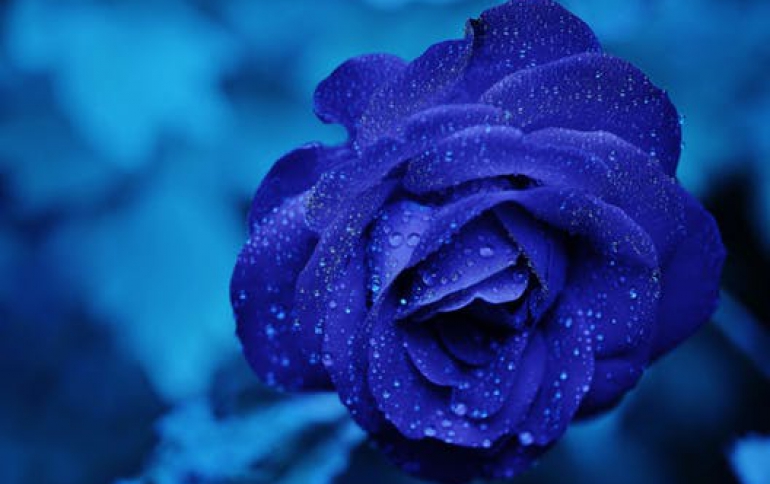 Lenovo Launches Expanded Data Center Portfolio
Today, at Tech World Transform and ISC High Performance (ISC2017), Lenovo unveiled an end-to-end data center portfolio of server, storage, networking, software and data center services, as well as a new set of brands: ThinkSystem and ThinkAgile.
ThinkSystem is Lenovo's unified brand spanning servers, storage and networking systems. The ThinkSystem portfolio is based on Intel Xeon Scalable processors. ThinkAgile is a new software-defined solutions portfolio.
ThinkSystem portfolio
Lenovo launched 26 new ThinkSystem platforms. The ThinkSystem portfolio utilizes the next-generation XClarity Controller, a new system management tool that delivers an interface to help automate management needs, reduce operating expenses, and deliver a secure data center foundation. In addition, XClarity Administrator is a software tool with centralized systems management across the entire ThinkSystem and ThinkAgile portfolios, adding centralized configuration patterns and policy-based firmware management to help standardize and scale across the data center.
The Lenovo rack and tower servers incorporate a number of technologies that allow easy implementation of software-defined and hyper-converged solutions such as Nutanix and VMware vSAN ready nodes from Lenovo.
The Lenovo ThinkSystem SR950 scales from 2 to 8 processors in a 4U form factor reducing operating costs, while never requiring removal from the rack due to easy front and rear access to all major subsystems.
For those who need a dense, expandable platform, the SN850 blade has superior management to run a wide variety of workloads. It is designed to grow as customer requirements evolve. The SN550 and SN850 are newly designed ThinkSystem blades that can be installed into the Lenovo Flex System chassis. The Flex System chassis was announced five years ago, and today will support up to four generations of the Intel Xeon processor. Flex System is an adaptable platform that allows Lenovo's customers to install multiple generational processors, standard ethernet switches, as well as fiber channel switches. The ThinkSystem SN550 and SN850 compute nodes will support the new Intel Xeon Scalable Family processor, as well SAS/SATA and NVMe disk drives.
The ultra-dense ThinkSystem SD530 dense system is easily adaptable for those seeking the power and scalability to drive large, complex environments such as high performance computing (HPC) and software defined offerings. The SD530 and the ThinkSystem D2 chassis is the new ThinkSystem entry into the 2U4N form factor. The ThinkSystem SD530 offers flexibility of storage, as well as the option to have different IO modules to match their workload needs.
Along with engineering focused on high-availability, Lenovo also designed ThinkSystem with high-strength platform security technology and processes. With FIPS and NIST compliant encryption and a Trusted Platform Module implementation that builds on industry standards, only digitally signed code validated by Lenovo is allowed to run on our platforms. Additionally, the Lenovo Trusted Supplier program provides strict security processes across Lenovo's entire supply chain.
The Lenovo ThinkSystem DS Series of products is an entry into mid-range All-Flash and Hybrid SAN storage solutions that are application-optimized for performance and scalability. It can be set up in less than 15 minutes ans supports the latest Gen6 Fibre Channel technology.
The ThinkSystem RackSwitch provides flexible networking for future-defined data centers. These open, interoperable products have intelligent networking optimized for virtualized environments. Cloud-scale Ethernet switches accelerate the deployment of hybrid cloud data centers. Network Telemetry combined with Lenovo's SDN controller delivers actionable analytics, proactive network visibility and management.
ThinkAgile
Lenovo ThinkAgile offerings are designed to leverage the software-defined model, working with Microsoft, Nutanix and VMWare. Lenovo ThinkAgile SX for Microsoft Azure Stack is a solution for hybrid and private cloud deployments because it enables the ease-of-use and lifecycle management of cloud for enterprise clients. Lenovo XClarity, with its open APIs, enables hardware management, and is preloaded and integrated into existing hardware management infrastructures such as Microsoft System Center or Nagios. Microsoft's Azure Resource Manager (ARM) is used to manage the resources.
Lenovo ThinkAgile SXM for Microsoft Azure Stack is a fully-integrated, rack scale solution that utilizes Lenovo servers and networking offerings. These Lenovo offerings are pre-integrated and pre-provisioned from the Lenovo factory. While pre-integration from factory makes deployment simple, Lenovo also includes onsite deployment and single point of support through ThinkAgile Advantage to take the hassle out of ongoing management and support.
The new portfolio of Lenovo ThinkSystem and ThinkAgile solutions will be available Summer 2017.
Personalized Computing - ThinkStation P320 Tiny
Lenovo also today announced PC offerings for businesses. The ThinkStation P320 Tiny offers Independent Software Vendor (ISV) certification to ensure critical applications run reliably in a small one liter form factor. Lenovo's PC as a Service (PCaaS) offering provides a fully-managed, fixed monthly cost subscription model combining hardware and services into a single solution.
Easy to set up and compatible with Lenovo's ThinkCentre Tiny accessories, the P320 Tiny harnesses the power of the latest Intel Core i processors and relies on NVIDIA Quadro Graphics to achieve ISV certification.
ThinkStation P320 Tiny is available now at $799.
PC as a Service (PCaaS) is simplifying the financing, deployment, management and disposal process of computing assets by packaging it into a single, configurable solution with a fixed monthly cost. Businesses can select tablets, laptops, desktops, workstations or software and services, giving end users greater device choice and allowing capital investment to grow with the business.
Lenovo PC as a Service is available now.