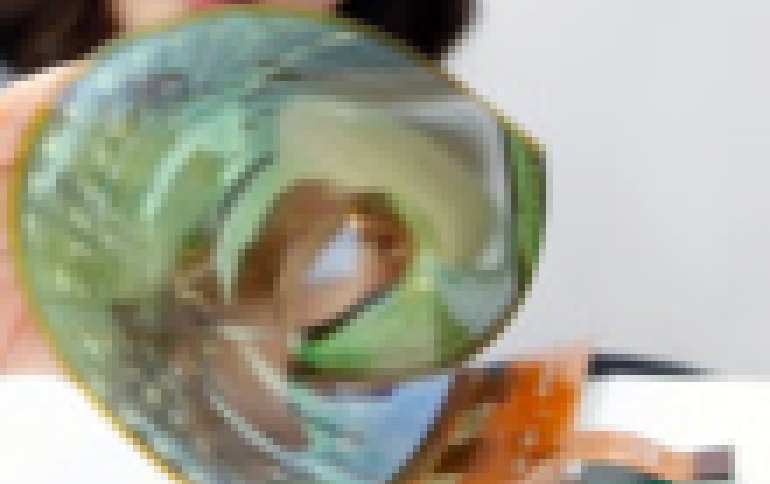 LG Display to Invest in OLED Panel Line for Flexible Displays
LG Display will invest KRW1.05 trillion in a 6th Generation flexible OLED display production line as part of its efforts to lead the flexible OLED display market. The new E5 Line is located at the Gumi Plant in Gyeongbuk Province, Korea, which will produce 7,500 input sheets per month using a 6th Generation size substrate sheet of 1,500mm x 1,850m, the South Korean company said. The new line is scheduled to start mass production in the first half of 2017.
The 6th Generation line is able to produce more than 200 cuts of a 5.5-inch product from a single substrate, which is nearly four times the production efficiency of a conventional 4.5th Generation line, which uses 730mm x 920mm substrate sheets.
LG Display's investment will help pioneer future display technologies such as foldable displays and large-size auto displays. The main advantage of a flexible OLED display is the screen's bending feature that is achieved by the use of a plastic substrate instead of a glass substrate as in a conventional OLED display. The use of the flexible OLED technology is now being expanded to smartphone, automotive and wearable device displays.
LG Display introduced a 55-inch OLED TV panel in January 2013, followed by the introduction of the first plastic substrate-based 6-inch flexible OLED display for smartphones in October 2013 and the first 1.3-inch circular flexible OLED display in September 2014.
In addition, LG Display signed a MOU on OLED investment and administrative support with the Gyeongbuk Province and Gumi City governments on July 23, with the company having been promised to receive administrative service support from the local authorities.
The company also said on Thursday that operating profit for the April-June quarter nearly tripled from a year earlier.
Apple's supplier said profit for the second quarter was 488 billion won ($419.73 million), compared with 163 billion won a year earlier.