LG Electronics Showcases its Latest Premium OLED TVs
At a launching event in Seoul, LG introduced its 2018 TV lineup with an array of new OLED and SUPER UHD models featuring the company's ThinQ artificial intelligence (AI) technology and advanced α (Alpha) processor.
Contrary to Samsung Electronics's quantum dot light-emitting diode (QLED) sets that need backlight, LG has been promoting OLED TVs as its flagship models, claiming its products are capable of delivering more vivid color as each pixel can generate its own light and be turned completely off to create deep blacks that can enhance the contrast of the screen.
LG announced ten new AI-enabled OLED TV models for 2018, including the W8, G8, E8, C8, and B8. Each model boasts a range of design factors from Picture-on-Wall (model 77/65W8), to One Glass Screen (model 65G8), Picture-on-Glass (model 65/55E8) and Cinema Screen design (model 77/65/55C8 and 65/55B8). Screen sizes range from 55 to 77 inches with nine AI-enabled SUPER UHD TVs (model SK95, SK85 and SK80) available in sizes varying from 49 to 75 inches.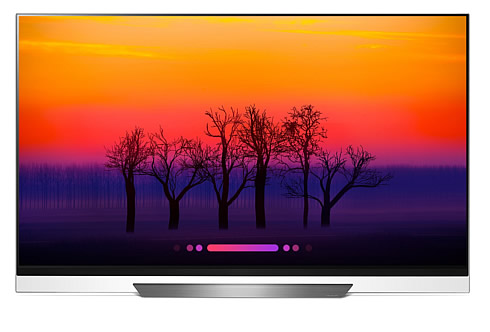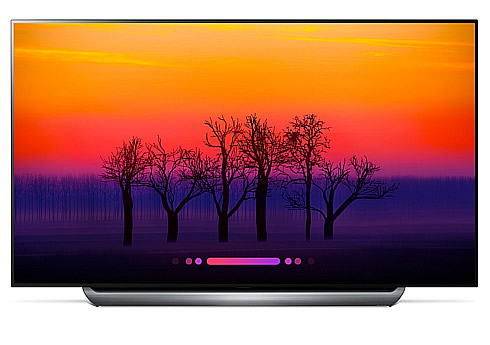 The 55-inch OLED TV will be priced between 3 million won (US$2,780) to 3.6 million won, and those of the 66-inch models are set between 5.2 million won and 11 million won. The 77-inch models are priced between 17 million won and 24 million won.
LG's α (Alpha) 9 intelligent processor is powering LG's W8, G8, E8 and C8 OLED TV series. These models also support Dolby Atmos.
LG?s 2018 AI-enabled SUPER UHD lineup is powered by LG's α (Alpha) 7, the same processor found in the B8 series. These TV models combine Nano Cell and FALD backlighting. The new SUPER UHD TVs also support Dolby Atmos audio.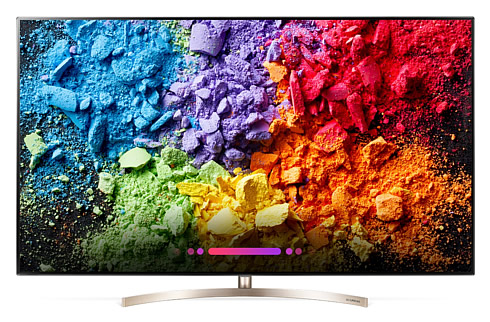 With AI functionality embedded in the sets, LG TV viewers can speak directly into the remote control. This is achieved by employing Natural Language Processing (NLP) to deliver voice-activated control and connectivity based on LG's deep learning platform, Deep ThinQ. LG's ThinQ AI-enabled TVs support services based on the Electronic Program Guide (EPG) to deliver real-time information and locate channels offering the desired content. Viewers can say "search for this movie's soundtrack" or "turn off the TV when this program is over" without repeating the program's title or specifying a time.
By functioning as smart home hubs, LG ThinQ TVs can access other smart home products such as robotic vacuum cleaners, air conditioners/purifiers, smart lights, smart speakers and other devices that connect to the TV via Wi-Fi or Bluetooth.
Natural Language Processing (NLP) will be available in 14 countries: Australia, Brazil, Canada, France, Germany, Italy, Korea, Mexico, Poland, Russia, Spain, the UK, the US and Turkey. For other territories users will benefit from embedded NLP, by opting for one of the ten main setting languages (English, French, German, Spanish, Italian, Brazilian Portuguese, Polish, Korean, Russian, and Turkish).
LG's 2018 OLED and SUPER UHD TVs feature Cinema HDR, which promises a cinematic experience at home with all models adding support for Advanced HDR by Technicolor, building on LG's legacy of supporting major HDR formats from Dolby Vision to HDR10 and HLG (hybrid log-gamma).