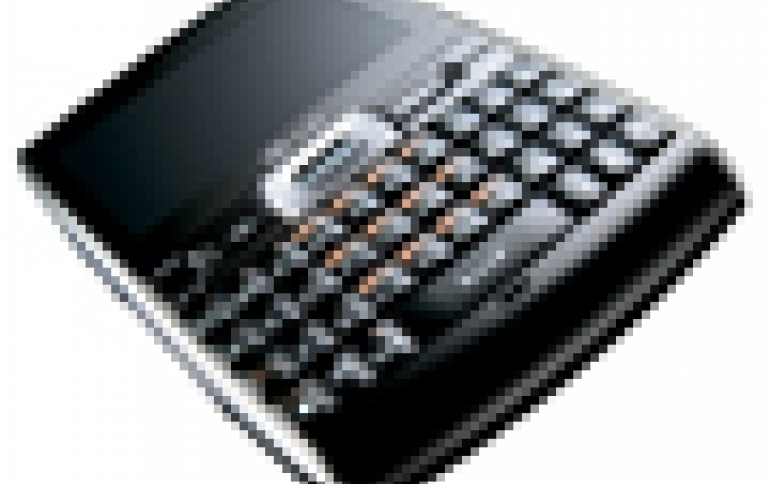 LG Gearing Up For Assault On Smartphone Market
LG Electronics today announced the imminent launch of three new Windows phones in the next few weeks. The three devices will kick off LG?s most aggressive smartphone strategy to date, which will result in a total of 13 new LG-branded Windows phones launched globally before the end of 2010.
The three latest additions to LG?s expanding smartphone line-up and the first to include the new Windows Mobile 6.5 operating system include a full touchscreen device, a touch slider with QWERTY keyboard and a QWERTY bar-type handset. The three phones will be aimed at different segments of the market ranging from premium to affordable smartphones. The phones will be introduced initially for early adopter customers in Europe, the United States and Asia before being made available globally.
LG signed a deal with Microsoft in February under which Windows Mobile will become the South Korean company's primary smartphone platform.
LG?s latest smartphone offerings will highlight the touch-friendly, easy-to-navigate interface of Windows Mobile 6.5. These Windows phones will be supported by LG?s own distinctive S-Class User Interface, which offers a 3D experience that works with Microsoft?s familiar operating system.
The latest version of Windows Mobile includes an upgraded Internet Explorer Mobile browser with a new engine and a customized version of Adobe Flash Lite for accessing sites previously unable to render properly on a handheld. Windows Mobile 6.5 will also include free access to Microsoft?s My Phone service where customers can perform automatic backups of photos, music, contacts and text messages from their handheld to the web for easy access any time.
Launched in July, the LG Application Store (http://www.lgapplication.com) will offer add-ons for all three devices as well as future LG smartphone devices.
For Europe, Vodafone and LG launched the LG GM750, a new Windows phone based on Windows Mobile 6.5.The smartphone come swith LG?s S-Class user-interface, Internet browsing via Vodafone?s high-speed mobile broadband network or Wi-Fi, a 3-inch full touch screen, built GPS navigation and a a 5-megapixel camera.
With a 5-megapixel camera as well, with the GM750 customers will have all the tools, features and widgets they?ll need to get the most fun from life, and never miss or forget a special moment.
The LG GM750 will be available in stores initially in seven countries: Germany, Greece, Italy, Netherlands, Spain and the UK and also in France through SFR, with further countries following soon after.