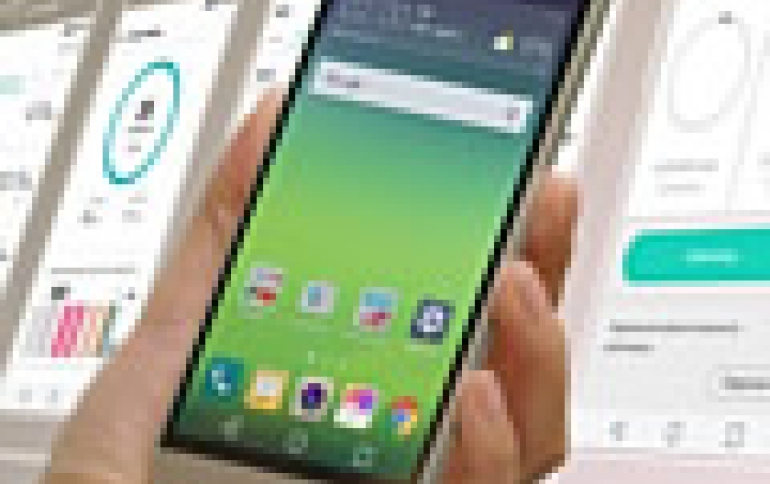 LG Introduces New UX 5.0 For Its Smartphones
With the consumer rollout of the new LG G5, LG Electronics will also be introducing a new version of its mobile user interface, LG UX 5.0. Designed for a more playful and innovative mobile experience, LG UX 5.0 will offer advanced features and greater convenience not only for LG G5 users but owners of upcoming smartphone models as well.
Based on Android's latest Marshmallow OS, LG UX 5.0 will be available for LG G5 users but also owners of upcoming smartphone models.
LG UX 5.0 supports easy connection for greater control of LG Friends and is adding new functions.
The highlight of LG UX 5.0 is LG Friends Manager, an application that enables users to connect with and control the modules and accessories known as LG Friends. LG Friends Manager detects nearby accessories for easy pairing with LG G5, downloading and installing all the required apps from the Google Play Store.
LG Friends Manager generates a different display for each LG Friend. When paired with the 360 CAM, the screen on the G5 will display photo previews and the available shooting modes. The Friends Camera Album in the Gallery enables users to categorize and manage images captured with LG Friends such as 360 CAM and Rolling Bot.
The advantage of LG UX 5.0 is its enhanced support for LG G5's powerful camera. Image and video capturing features include:
Zoom In & Out - Switch between the standard 78-degree lens to the 135-degree wide angle lens by simply pinching the screen.
Auto Shot - An enhanced version of Gesture Shot, this smart feature triggers the shutter as soon as the users' face is recognized.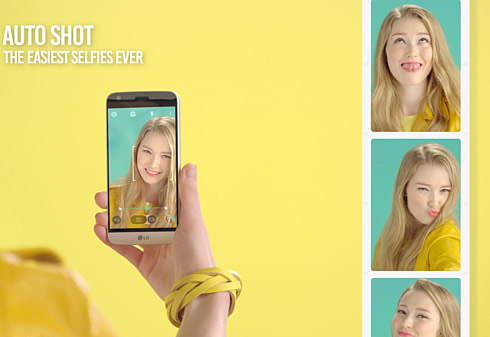 Multi View - Captures different angles of images at the same exact moment using the front and rear cameras of the G5 and the LG 360 CAM.
360 Wallpaper - Images taken with the LG 360 CAM can be displayed as a 360 panorama, shifting in sync with movements of the G5.
Pop-out Picture - Combine two images taken simultaneously with the standard and wide angle lens to create a picture-in-a-frame effect.
Film Effect - Raise the level of effects with this set of filters that deliver an "analog" feel to photos. Use Camera Preview to preview and change a filter on the fly before taking the shot.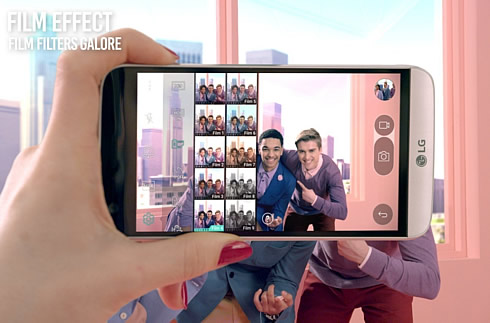 LG also included several new smart features on LG UX 5.0 to enhance usability, such as:
New Home - LG combined its Home Screen with the App Drawer in LG UX 5.0. Users who prefer the traditional style can download the Home & App Drawer directly from the settings menu on the LG G5.
LG Health - Upgraded for UX 5.0, LG Health provides a Beginner as well as Advanced mode matched to the user's profile. Start with Beginner and switch to Advanced once your activities reach a certain level, staying motivated along the way with visual details of your progress.
Always-on - Avoid the hassle of turning on the smartphone display just to check the time. With Always-on, all your key information including the date, notifications and SMS icon are displayed on the screen at all times.
Smart Doctor - Keep your G5 performing at its optimal level with solutions and tips based on your usage habits.
World Clock - This smart clock displays the time in selected cities around the world and immediately syncs them to whatever local time you set.
File Manager - Navigate the G5 as easily as navigating your PC with direct access to any folders or files indicated by the directory path at top. Use the new search filter to find documents, videos and images anywhere on your G5.
Quick Help - Find answers to any questions about the G5 quickly or request feedback by e-mail.
LG Backup - Use LG Backup and NFC to restore from other Android phones and now record conversations from your messenger app.
Diverse Security Method - In addition to LG's familiar Knock Code, accurate fingerprint recognition is now built into LG UX 5.0.