LG to Release Firefox OS Smartphone in Japan
LG Electronics said Wednesday it plans to launch the first long-term evolution (LTE) smartphone this week that runs on the Firefox operating system. The Fx0 will betthe second Firefox handset launched by LG. It comes with a transparent frame and is equipped with a 4.7-inch HD in-plane switching (IPS) display. It is also equipped with an 8-megapixel camera at the rear and a 2.1-megapixel camera. The smartphone will also have a 1.2 GHz quad-core processor and a 2,370mAh battery.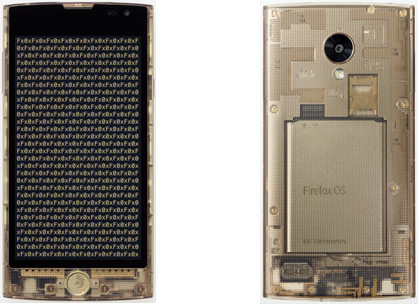 The phone will be available by NTT docomo, Japan's largest carrier. NTT also planned to release the a Tizen-powered Smartphone phone, but it ultimately never materialized.
Samsung is planning to launch the Tizen-powered handset in January in India.