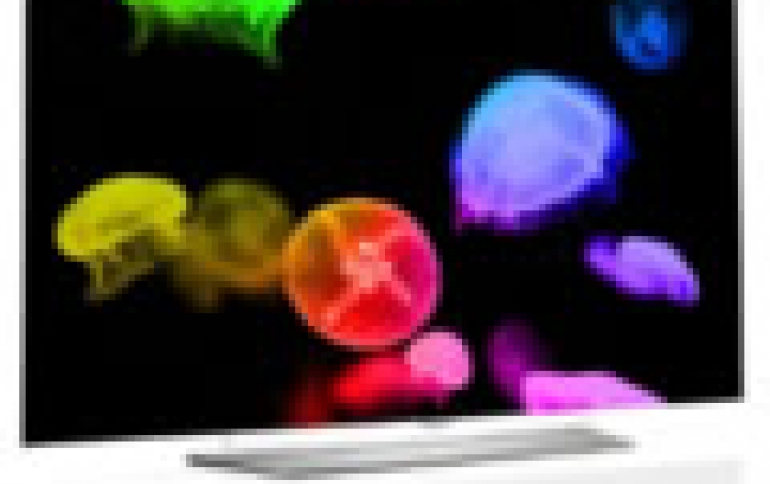 LG Releases New OLED TVs In The U.S.
LG Electronics today announced pricing and availability for the latest addition to its OLED family of televisions - the EF9500 flat OLED 4K TV series - scheduled to begin arriving at U.S. retailers in September. The EF9500 flat OLED 4K TV series introduces flat-screen models to LG's OLED line up, which also includes the EG9600 and EG9700 series of Curved OLED 4K TVs and its EC9300 Full HD Curved OLED TV model. LG now offers OLED TVs in 55-, 65-, and 77-inch class sizes, both curved and flat configurations, and 1080p and 4K resolutions.
OLED technology provides picture with perfect blacks and incredible color, even from wide viewing angles unlike any LCD/LED TV can deliver. Blacks rendered by LG's OLED TV are up to 200 times deeper than those of an LCD panel.
In addition to its flat configuration, another distinction of the EF9500 series is that it is the first HDR-capable OLED TV, allowing consumers to display HDR content from both LG's streaming content partners and external source devices. LG's EG9600 Curved OLED 4K TV series soon will receive a firmware update that enables consumers to stream HDR content from current and future streaming content providers.
LG's OLED TV lineup features its webOS Smart TV platform designed to make finding and switching between content options - including broadcast TV, streaming services and external devices - simple and fast. LG's updated webOS 2.0 platform for 2015 models features an enhanced user interface, reduces boot time and allows users to personalize Launch Bar menus to make it easier than ever for users to access their favorite content.

LG's webOS Smart TV platform launches apps quickly, it features simple switching to let users shift to any content they'd like, as well as simple discovery to help find new sources of entertainment from 4K content providers such as Amazon Instant Video, Netflix, and YouTube, and many more Full HD options.
The 55EC9300 Full HD Curved OLED TV is now priced at $2,499 - more than 75 percent lower than the price of LG's first-generation 55-inch class model, which first sold for $14,999 two years ago. Furthermore, the new flat EF9500 series and the curved EG9600 series will be available at the same price ? $6,999 for the 65-inch model and $5,499 for the 55-inch model.
Series, models and suggested pricing for LG's full line up of OLED TVs include: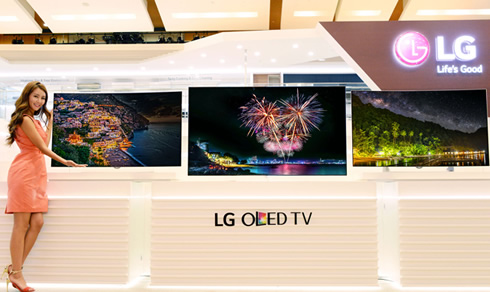 OLED Push at IFA
LG will unveil four new OLED TVs next week at IFA 2015 in Berlin. Among these will be 65- and 55-inch 4K high dynamic range (HDR) OLED TV sets (models 65/55EF9500 and 55EG9200) and a curved OLED TV (model 55EG9100). The 55EG9200 and 55EG9100 measure an incredibly slim 4.8mm.
At their slimmest point, both the EG9200 and EG9100 are thinner than any smartphone on the market today. The shimmering transparent stand reduces visual clutter around the screen. And the razor-thin bezels are nearly invisible, with images seeming to drop off the edges of the display.
LG's new 4K OLED TVs will be available starting at the end of August in Germany, Korea, the US and UK with the rollout to continue over the next several months in select markets.