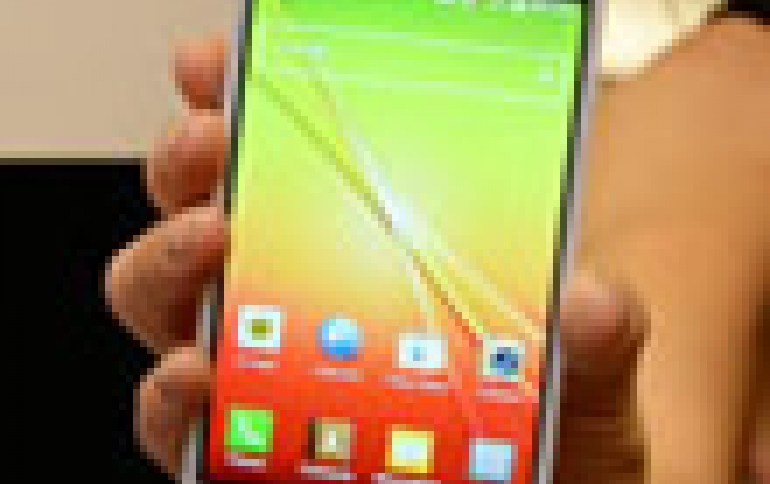 LG Targets New LTE Smartphone Users With F70 Smartphone
LG is further strengthening its footprint in 4G markets with the LG F70, a smartphone featuring the latest Android KitKat OS and a Quad-Core processor. The F70 features a slim body with a 4.5-inch WVGA IPS display, a 1.2GHz Quad-Core processor, and is powered by a removable 2,440mAh battery. The hardware is complemented by the addition of Easy Home, which simplifies the home screen while increasing the size of icons and fonts to make the transition to a smartphone easier for first time users.
LG F70 also comes equipped with LG's newest UX feature, Knock Code, an evolution of the KnockON feature that was introduced in the LG G2. Knock Code enables users to both power on and unlock their LG smartphone in one easy step by tapping a personalized pattern on the phone?s screen. Knock Code offers security as the pattern is entered on a blank screen using anywhere from two to eight taps, allowing for more than 80,000 possible combinations. What?s more, Knock Code can be entered on any part of the display.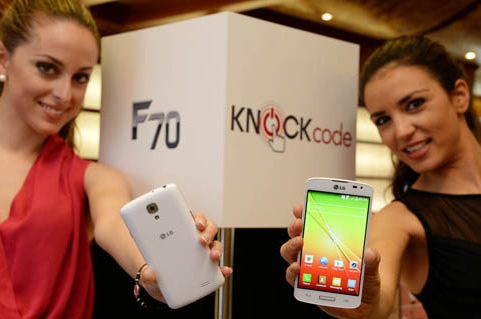 Key Specifications LGF70:
- Processor: 1.2 GHz Quad-Core
- Display: 4.5-inch WVGA IPS (800 x 480, 207 ppi)
- Memory: 4 GB / 1 GB RAM / microSD slot (up to 32 GB)
- Camera: Rear 5.0MP AF / Front VGA (640 x 480)
- Battery: 2,440mAh (removable)
- Operating System: Android 4.4 KitKat
- Size: 127.2 x 66.4 x 10.0mm
Visitors to MWC 2014 can experience all of LG's newest smartphones - LG G Pro 2, G2 mini and L SeriesIII at LG's Booth.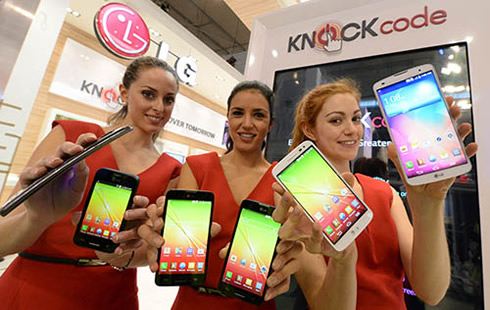 The
G Pro 2
is a successor to the G Pro. It has a 5.9-inch Full HD IPS display, the latest Android 4.4 KitKat OS and a 13MP camera with Optical Image Stabi­lizer Plus (OIS+) technology.
LG's first "compact" smartphone, the
G2 mini
delivers much of the same user experience of the original LG G2 with UX features such as Knock Code and Guest Mode. The G2 mini has a 4.7-inch IPS display, a 2,440mAh battery life and a Quad-Core processor.
With the new
L SeriesIII
, LG is targetting the emerging markets. The L40, L70 and L90 smartphones come with the latest Android KitKat OS, UX features and 3G connectivity.