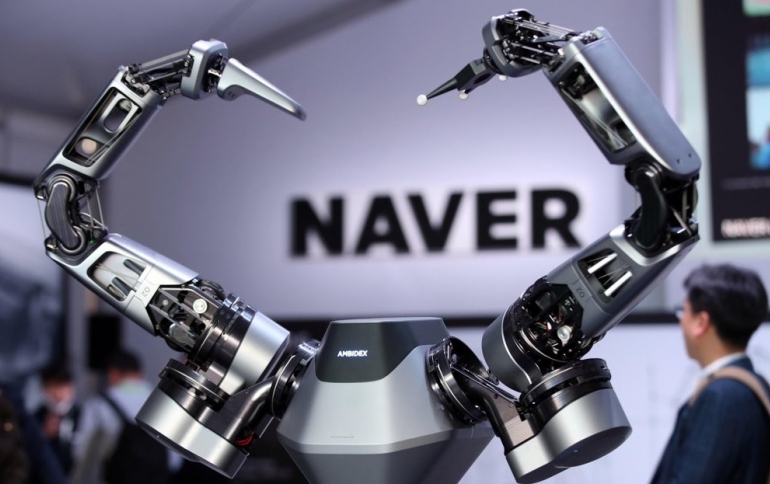 LG Teams Up With Naver on Robotics
LG Electronics and portal operator Naver Corp. said Wednesday they will partner to develop an advanced guide robot.
The two companies agreed to apply Naver's integrated location and mobility solution eXtended Definition & Dimension Map (xDM) in LG's guide robot called Air Star to upgrade its function.
"The xDM platform is an advanced mobility technology that can be used in both indoor and outdoor settings and accurately analyzes location data real-time," Roh Jin-seo, the head of the robotics business at LG Electronics, said. "The two companies will continue to collaborate to develop the robotics technology."
Naver debuted its artificial intelligence and other robotic technologies during this year's CES electronics show.
Naver Labs Corp., a R&D subsidiary of Naver, has integrated AI, mobility, robotics and other technologies for the development of so-called Ambient Intelligence with an aim of improving people's lives.
The Ambient Intelligence-based products to be demonstrated include AMBIDEX, a robotic arm that uses a cable-driven mechanism to make interactions with humans safer.