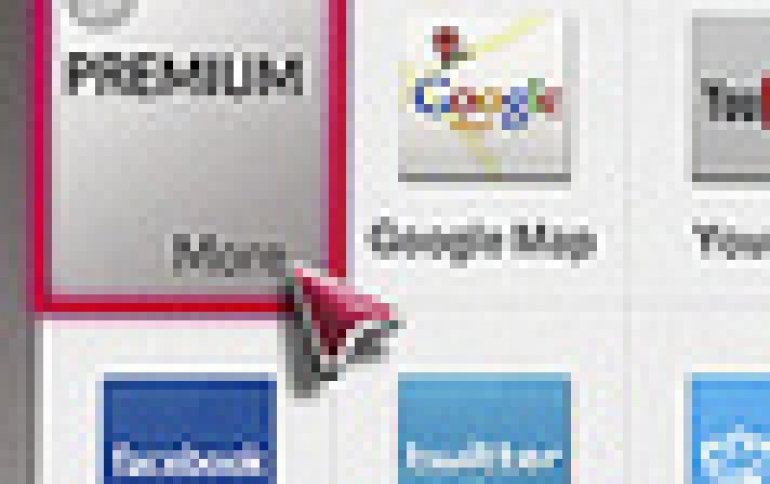 LG Teases With Smarter TV Lineup at CES
LG Electronics will unveil its new CINEMA 3D Smart TV lineup at the International Consumer Electronics Show (CES) in Las Vegas. The 2013 lineup offers easier content access and sharing along with an updated Magic Remote for a simplified user experience (UX). A variety of models and sizes will be on display at CES, including LG's 84-inch Ultra HD and 55-inch OLED TVs.

LG's new Smart Home onscreen interface featuring 'My Interest Cards' - a special folders for apps and other content - provides quick access to what's trending on news sites as well as up-to-the-minute weather information. 'My Interest Cards' can be customized according to the needs and preferences of the user.

The 'Magic Remote' has been redesigned to fine-tune content and menu navigation, making interaction as simple as possible. The device still incorporates the fundamental control capabilities of earlier Magic Remotes - point, wheel, gesture and voice recognition. At CES, LG will demonstrate 'Voice Mate,' an enhanced version of the company's voice control technology capable of recognizing the natural flow of language. The Voice Mate feature offers a new voice search option that simultaneously filters search results from all corners of the LG Smart TV platform - VoD services, search engines, external devices and more.

The enhanced 'SmartShare' feature offers users the ability to mirror or transfer content from smart devices to LG Smart TVs via a multitude of connectivity options, including WiDi and Miracast. The 2013 lineup will enhance inter-device sharing further by implementing 'Tag On.' This feature immediately connects two devices for speedy media sharing. To use 'Tag On,' the user simply holds a smartphone or other NFC-enabled device against the NFC sticker on a CINEMA 3D Smart TV. The 2013 lineup also supports LG Cloud, which allows the user to remotely stream content from practically any location.


Smart TV users have a growing selection of content from which to choose. But how can Smart TV users easily find what they want in a vast sea of Video-on-Demand (VoD) and live broadcasts from multiple sources? The LG Smart TV offers a solution to the problem via a recommendation function called On 'Now.' The service suggests trending VoD and broadcast content. Results pop-up with thumbnail images, making it faster for the viewer to make a content selection.
LG CINEMA 3D Smart TVs promise to deliver a smooth user experience and superior picture quality thanks to an upgraded central processing unit (CPU) and graphic processing unit (GPU). CPU speeds are now 120 percent faster in several premium CINEMA 3D Smart TV models. GPU speeds are also 300 percent faster, which translates to clearer images that enhance gaming, viewing and multitasking.
The new 2013 models embody LG's minimalist CINEMA SCREEN Design. The TV's bezels have been significantly reduced. The Magic Stand further enhances the effect, enabling the screen to appear as if floating. The stand also features a swivel and roller function, allowing the TV to be repositioned with ease.
LG's CINEMA 3D Smart TVs employ Film Patterned Retarder (FPR) technology for 3D viewing comfort.
LG's rival Samsung has also the hype machine running in full gear for ahead of its TV launches for CES 2013 next month. The company posted a teaser video last week anf now it has followed up with the promise of an "unprecedented new TV shape and timeless design".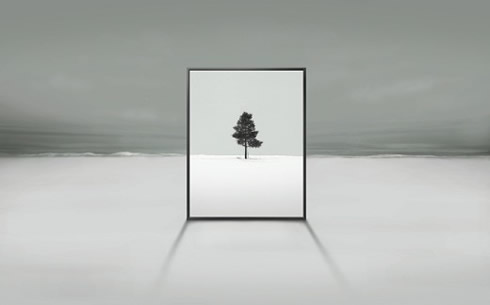 Samsung was slim on details, and only had this to say about the set: "A true innovation of TV design is coming up with an unprecedented new TV shape and timeless design."
Samsung is also set to revamp its
Smart Hub
platform at CES. The new hub will be arranged into five categories: Movies & TV Shows, Apps, Social and Photos, Videos & Music.
Full details on LG's full 2013 TV line-up are below:









Sound

Smart TV




Model Name

DSN

Resolution

Refresh
Rate

3D

2.1 Sound

Sound Link

Smart Sound

Google TV

Dual Core

Motion Remote

Voice

4K LED

LM9600




4K

240Hz

X

2.2

X

X




X

X

X




LA8600

Cinema Screen

1080p

240Hz

X

X

X

X




X

X

+ B/I Camera

GA7900

Cinema Screen

1080p

240Hz

X

X

X

X

X

X

QWERTY

X

LA7400

Cinema Screen

1080p

240Hz

X

X

X

X




X

X

X

LA6900

Cinema Screen

1080p

120Hz

X

X

X

X




X

X

X

LA6500

Cinema Screen

1080p

60Hz







X

X




X

X

X

GA6400




1080p

120Hz

X




X

X

X

X

QWERTY

X

LA6200




1080p

120Hz

X




X

X




X

Accy

(w/ Accy)

LED Smart TV

LN6100




1080p

120Hz







X

X




X

Accy

(w/ Accy)

LN5700**




1080P

120Hz







X

X




X

Accy

(w/ Accy)

LN5600




1080p

60Hz







X

X




X

Accy




LED

LN5400




1080p

120Hz

























LN5300




1080p

60Hz

























LN540B




720p

60Hz

























LN4510




720p

60Hz

























LN4500***




720p

60Hz

























Plasma

PH6700

Hair Line

1080p

600Hz*

X




X

X




X

X

X

PN6500

Hair Line

1080p

600Hz*

























PN4500




720p

600Hz*

























* Max sub-field driving

**LN5700 - 32" - 60Hz

***LN4500 - 22" is 1080p





Screen Size Class




Model Name

84
(84.04)

60
(59.8)

55
(54.6)

50
(50.0)

47
(47.0)

42
(42.0)

39
(TBD)

32
(31.5)

29
(TBD)

27
(TBD)

26
(TBD)

24
(TBD)

22
(21.6)

4K LED

LM9600

X








































LA8600




X

X































GA7900







X




X

























LA7400




X

X




X

























LA6900







X

X

X

























LA6500




























X










GA6400




X

X

X

X

X






















LA6200




X

X

X

X

X






















LED Smart TV

LN6100




X


































LN5700**







X

X

X

X

X

X
















LN5600































X










LED

LN5400




X

X

X

X

X






















LN5300
















X

X

X
















LN540B






















X
















LN4510

























X







X




LN4500































X




X

Plasma

PH6700




X


































PN6500




X




X




























PN4500










X




X