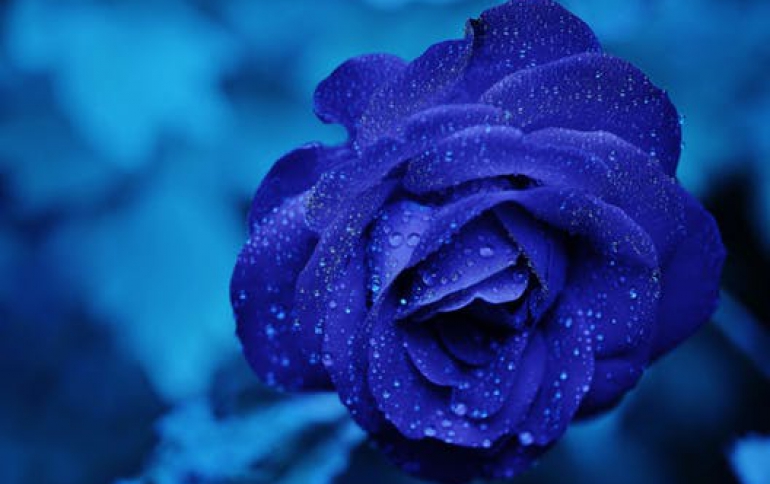 Matsushita exhibits optical disk drive with 50GB capacity!!
At CEATEC JAPAN 2001 held from October 2 to 6 at Makuhari Messe, Matsushita Electric Industrial exhibited its DVD-based next-generation optical disk drive for the first time. The company offered a demonstration of video image replay having the quality of HDTV broadcasting. Capacity of the disk is 25GB on a single side, allowing for recording of 150 minutes of HDTV quality video. The timing of commercialization is yet to be decided but Matsushita says they are working on the development targeting 2003 when the terrestrial wave digital broadcasting will begin. Matsushita also exhibited a prototype of its rewritable optical disk that has double layers on a single side and a recording capacity of 50GB. This capacity equals to that of a D-VHS tape. The company has already announced its double-layer disk at ODS 2001, which is an international conference on optical disks held this past April. This time, however, the memory capacity was increased from 45GB to 50GB. According to Matsushita, the jitter of replay signals that was about 11% at the time of announcement at ODS 2001 has also been improved to about 9%.

The newly developed reusable digital cameras target teenagers and women in their twenties who are considered to have relatively fewer occasion to use PCs than men. Says Hironori Yagi, a member of the Joint Development Project at Digital Media System of Sanyo Electric, "We aim to encompass women by highlighting the fact that the photos can be printed out without using PCs." Matsushita will announce the latest on its next-generation optical disks at International Symposium on Optical Memory (ISOM) 2001, which is an international conference on optical disks to be held in Taipei from October 16 to 19.