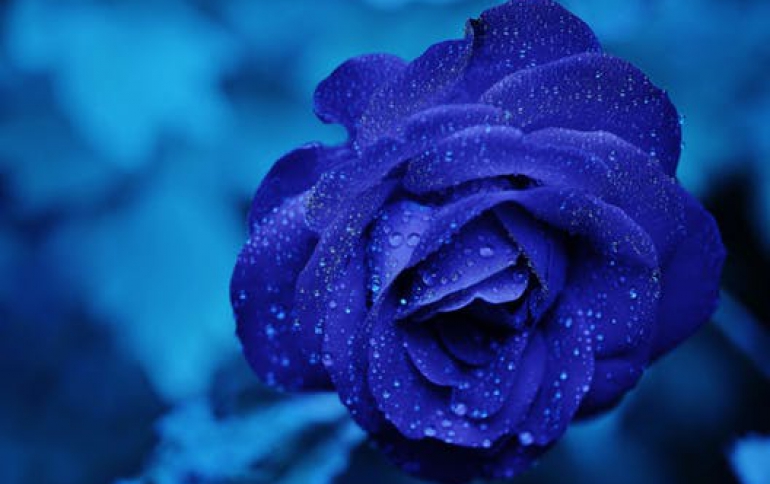 MAXTOR DRIVING CAPACITY-CENTRIC ENTERPRISE APPS WITH 'SUPER-SIZED' ATA DRIVES
Maxtor Corporation (NYSE: MXO), a worldwide leader in hard disk drives and data storage solutions, yesterday announced Maxtor MaXLine™, its newest generation of ATA drives designed specifically for rapidly emerging enterprise storage applications including near-line, media storage and network storage. The MaXLine family features two critical differentiators: huge capacities up to 320 GB for corporate archiving and media recording; and unique manufacturing and quality for 24/7 operations with mean time to failure (MTTF) rates exceeding one million hours. The MaXLine family is designed to bring hard disk drives into "near-line" archive applications. By adding a layer of MaXLine drives to archive architectures, companies can instantly recover time-critical data including executive e-mail, transaction data and accounting data that may need to be recovered on demand.

These new drives are designed to solve another enterprise problem with the storage of video, media and audio conference call files. Even compressed, these files take up tremendous amounts of high-cost server space. Priced starting around $299.95 to $399.95 MSRP, Maxtor's MaXLine family offers high capacity drives for enterprise applications at price points between traditional ATA and SCSI drives.

For system OEMs and white box builders, MaXLine offers high-density, easy-to-integrate storage for use in entry-level and mid-size server environments.

"The demand for instant recall of archived data is expanding as companies are meeting their obligations to quickly access executive e-mails, financial documents and transaction records," said Mike Dooley, senior director of marketing for the Desktop Products Group at Maxtor. "Users may not need to access information in these applications on a daily basis, but when they do need access, it must be instant. Recent advances in ATA technology and our manufacturing processes allow us to build upon our legacy of experience and provide our customers with a family of premium ATA hard drives that can be integrated into a variety of systems for these enterprise applications."

The MaXLine family includes the 5400-RPM MaXLine II, designed for capacities up to 320 GB and the 7200-RPM MaXLine Plus II, designed for capacities up to 250 GB. At these capacities, MaXLine offers higher storage density than many tape and optical solutions. These drives have also been tested and are projected to meet enterprise reliability requirements, already exceeded by prior drives employing the same robust Maxtor designs, which exceed MTTF of over one million hours. These drives will also carry a three-year warranty.

The MaXLine II and MaXLine Plus II feature the Maxtor Fast Drive™ UltraATA/133 interface for data transfer speeds up to 133 MB per second. The MaXLine II and MaXLine Plus II will be available with next-generation serial ATA interface for higher performance. At 150 MB per second maximum data transfer rate, serial ATA improves hard drive performance to keep pace with the rapidly increasing performance requirements of data intensive environments and enterprise applications.

With a point-to-point connection architecture, and rich command set for managing hard drive activity and data flow along the interface, serial ATA advances the performance and efficiency of the drive to system interface. The interface's reduced pin count allows for simpler cabling which in turn allows better airflow within a system and further benefits the user with increased design flexibility and hot plug capability.

"Maxtor's MaXLine family of drives provide a solution for storing data that has previously been too expensive to keep on disk," said Dave Reinsel, analyst at IDC. "The ATA drives offer a great value, low cost per GB and when integrated into storage systems and file servers offer a compelling cost-effective alternative to tape libraries and optical drives, which have been the traditional solutions used for near-line applications."

Availability

Limited qualification units of the parallel ATA versions of Maxtor MaXLine II and MaXLine Plus II are now available; with volume units available in the fourth quarter. Qualification units of the MaXLine II and MaXLine Plus II with serial ATA will be available later this month with volume shipments scheduled to begin in the first quarter of 2003.