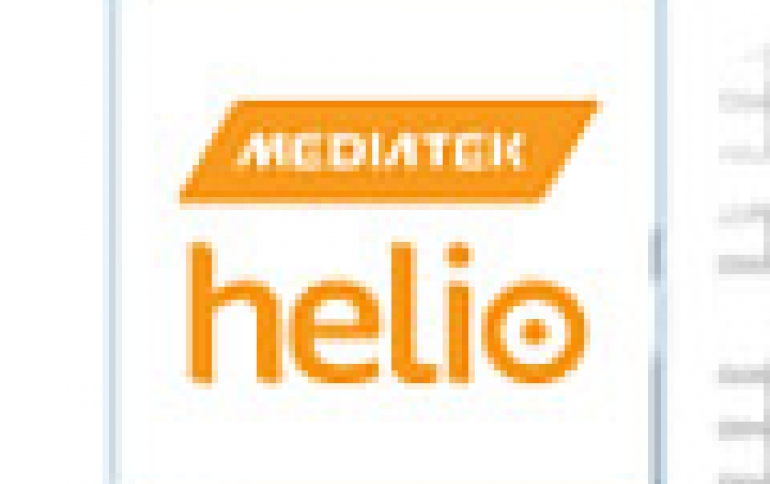 MediaTek Introduces Helio P25 Chip For Dual-Camera Smartphones
MediaTek's newest Helio P25 mobile chipset combines the power of 16nm Octa-core processing with MediaTek Imagiq and dual camera features.
With its range of hardware image signal-processing (ISP) features, MediaTek Helio P25 puts camera effects at user fingertips, including shallow depth-of-field -- typically associated more expensive lenses -- and high performance auto exposure that lets users capture the highest quality images in any lighting scenario.
The MediaTek Helio P25 12bit Dual ISP offers:
Up to 24MP single camera or 13MP+13MP dual camera
Color + Mono de-noise and real-time shallow DoF bokeh
Video HDR with full preview
Turbo 3A to accelerate AE convergence speed by 30-55%
By adopting a 16nm FinFET process node, MediaTek Helio P25 offers up to 25% better power efficiency. The Octa-core ARM Cortex-A53 processor is clocked at up to 2.5GHz. On the graphics side, MediaTek Helio P25 benefits from the recent ARM Mali-T880 dual GPU clocked at up to 900MHz.
The chipset supports enhanced uploads in LTE (up to 64QAM uplink for LTE-TDD mode) and has power efficiency features, including compatibility with MediaTek's Envelope Tracking Modulator to deliver more processing power and less heat.
MediaTek Helio P25 also supports low power double data rate random access memory (LPDDR4x) up to 6GB.
Smartphones powered by MediaTek Helio P25 are expected to be on the market in Q1 2017.