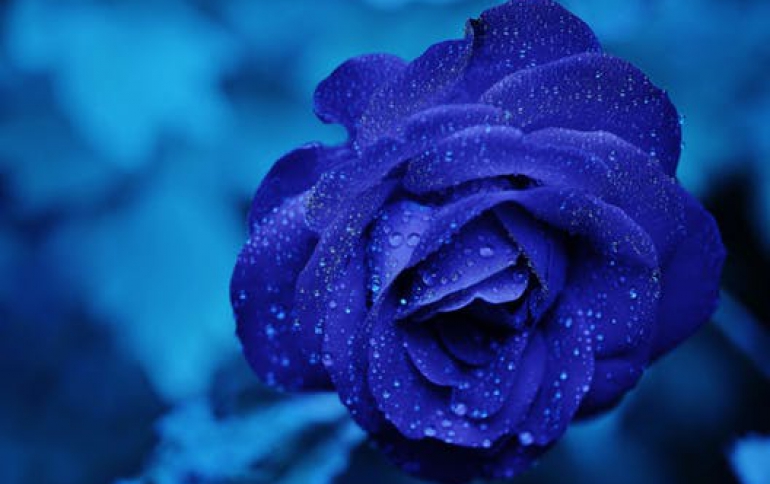 Micro Solutions releases mini USB 2.0 CD-Rewriter
Micro Solutions, Inc., the industry leader in parallel-port-attach mass storage technology, has started shipping a USB 2.0 cd-rewriter ideal for road warriors and other mobile users - the backpack bantam USB 2.0 triple play cd-rewriter. This 16x10x24x drive includes Hi-Speed USB 2.0, parallel and PC Card connection options conveniently in one box and is a simple and practical way to add CD-R and CD-RW capabilities to a laptop or desktop computer. It also comes with SpeedyCD disc creation software developed by Micro Solutions for optimal performance with its backpack cd-rewriters. Extremely Portable Drive

With a weight of only 20 ounces and dimensions of 1 inch (h) by 6 inches (w) by 8.5 inches (l), the backpack bantam triple play USB 2.0 cd-rewriter gives road warriors and other mobile users extremely portable, Hi-Speed CD-RW capability. The drive, which is small enough to fit in the palm of a hand, can be easily packed with a notebook or carried between home and work. ``The bantam triple play is a true slim CD-RW. At only 1 inch thick and weighing in at 20 ounces, the bantam is the perfect traveler to fit in a briefcase or carry-on luggage,'' said Pat Barron, vice president of sales at Micro Solutions.

Exclusive Advantages

The backpack bantam triple play USB 2.0 cd-rewriter offers exclusive advantages over other manufacturers' external CD-RWs. With its Hi-Speed USB 2.0, parallel and PC Card connection options standard, it is the only mini drive that works out-of-box with all Pentium-based notebook and desktop PCs. It also is the only drive that provides a complete, hassle-free solution for users to attain the maximum write speeds available in a drive this small on both their notebook and desktop PCs.

The cd-rewriter's parallel port gives users even more benefits. Unlike USB-only CD-RWs, the backpack bantam works with disaster recovery and disk imaging software in DOS, and it can be used with Windows 95, NT 4 and DOS, which don't support USB.

In addition, when the drive is connected to a PC's parallel port, Micro Solutions' patented smart printer-pass-through port allows users to plug their printers into the backpack and continue using them.

``The beauty of the bantam is not only in its sleek external design, but in its performance as well. It's the ultimate utility drive because it works with any Pentium PC, and it delivers maximum writing speeds in a drive this small. The bantam is the only true portable cd-rewriter with all PC and laptop standard connections right in the box,'' noted Barron.

Standard Features

The new backpack bantam triple play USB 2.0 cd-rewriter can be used with any USB port, is plug-and-play with no hardware to install (host computers must have a USB 2.0 port for users to take advantage of USB 2.0's faster speeds) and is hot-pluggable on all ports with Windows 95(1), 98, Me, 2000 and XP.

The drive comes with new, easy-to-use disc creation software Micro Solutions developed for use with its line of backpack cd-rewriters. SpeedyCD is for making data and music CDs without unnecessary complexity or confusing steps and with fewer errors than users sometimes experience with third-party programs on other CD-RW drives, and backpack UDF lets users quickly drag and drop files to CD-R and CD-RW discs.

As an added benefit, the cd-rewriter comes with trial versions of software for PC backups and CD labeling. Users who buy the new backpack bantam drive will receive BackUp MyPC and Click'N Design 3d by Stomp, Inc. (www.stompinc.com) to try.

The backpack bantam USB 2.0 triple play cd-rewriter (model number 186100) has a manufacturer's suggested retail price (MSRP) of $249. Shipping now, the drive is sold at major retail outlets, through mail-order catalogs and Web sites, and through distribution. It is covered by a one-year warranty, ships with device drivers for Windows 95(1, 98, Me, 2000, NT 4(1) and XP, and works with any Pentium-class or higher desktop or laptop computer.

For more information, call Micro Solutions at 800-890-7227 or 815-756-3411, Ext. 200, or visit the company's Web site at http://www.micro-solutions.com.