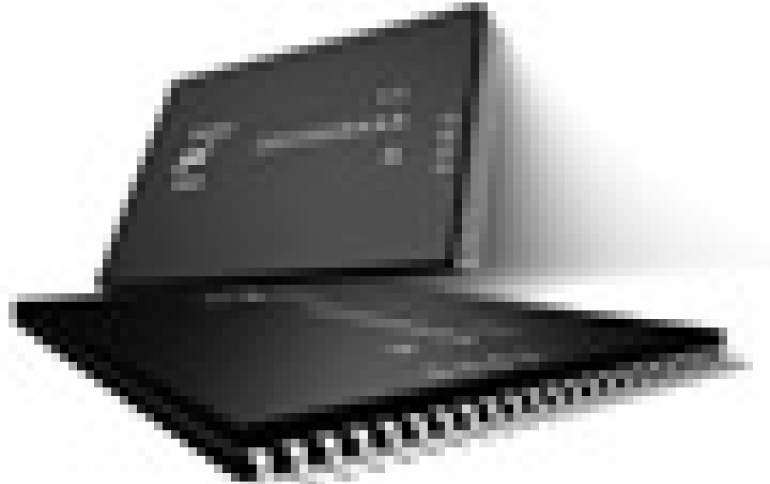 Micron Introduces New 34nm Multi-Level Cell NAND for Enterprise Storage Systems
Micron Technology announced today that it has leveraged its 34nm NAND process to manufacture an MLC Enterprise NAND device, which provides enterprise organizations a way to cost-effectively double their flash-based enterprise storage capacity (since MLC provides twice the capacity in the same die size as SLC). Micron?s new MLC Enterprise NAND device achieves 30,000 write cycles ? a 6x increase in endurance when compared to standard MLC NAND, according to the company. And for enterprise applications that are more performance driven, Micron today also introduced a 34nm SLC Enterprise NAND device that achieves 300,000 write cycles ? a 3x increase in endurance when compared to standard SLC NAND.

Additionally, leveraging the full performance capability of NAND, Micron?s newest Enterprise NAND products also support the ONFI 2.1synchronous interface, delivering a 4- to 5x improvement in data transfer rates when compared to legacy NAND interfaces. Micron?s 34nm Enterprise NAND portfolio includes a 32Gb MLC NAND chip and a 16Gb SLC NAND chip that can be configured into multi-die, single packages supporting densities up to 32GB MLC and 16GB SLC, respectively. Micron is now sampling its Enterprise NAND products with customers and controller manufacturers, and is expected to be in volume production in early 2010.

"By leveraging our mature 34nm NAND process, Micron has developed Enterprise NAND products that support customers' high-endurance requirements. These products ensure that enterprise organizations have a highly reliable NAND flash solution ? be it MLC or SLC ? for design into the broader enterprise storage platform," said Brian Shirley, vice president of Micron?s memory group.