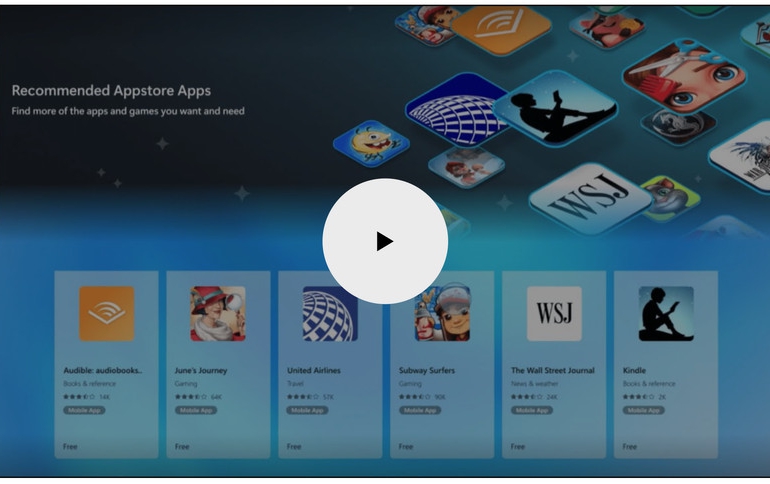 Microsoft latest update for Windows 11 includes support for Android applications
Yesterday's update enables the running of over 1,000 Android programs from the Amazon application store in the United States, "including Audible, Kindle, Subway Surfers, Lords Mobile, Khan Academy Kids, and many more."
Along with the new capabilities for Android applications, the new version adds new task bar enhancements, the ability to mute and activate our microphone straight from the task bar in Microsoft Teams, the return of the weather widget, and the restoration of time and date on extra displays.
Finally, Microsoft introduces new versions of Media Player and Notepad with this update, enhancing not only their appearances but also their functionality. The new Media Player app replaces the Groove app, and all material from the Groove app will be automatically moved, while the new Notepad app features a redesigned user interface and dark mode to better connect with systems that support dark mode in other programs. This update, identified by the identifier "KB5010414," is now available via Windows Update. As this is an optional update, you will need to manually download it if you wish to experience these new features.
You can read the full list of changes at https://blogs.windows.com/windowsexperience/2022/02/15/bringing-you-clos...