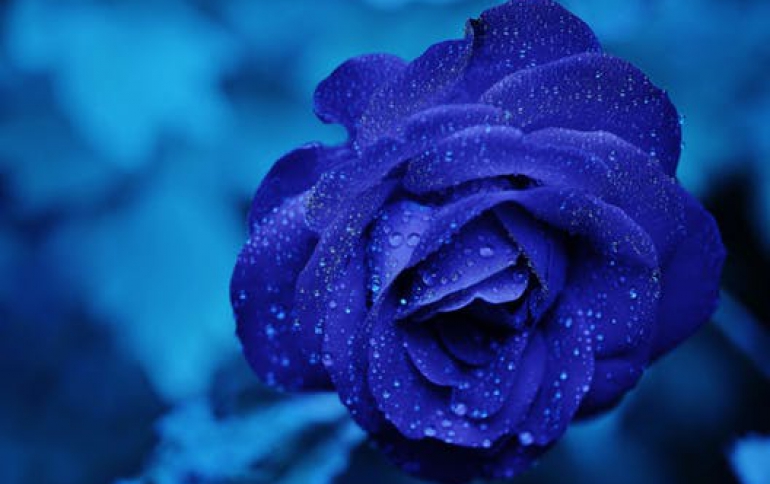 Microsoft releases Windows Media Data Session Toolkit enabling 'Second Session' creation!
Microsoft Corp. (Nasdaq: MSFT) today announced the availability of the Windows Media® Data Session Toolkit, a new component of Windows Media 9 Series that enables media companies to securely create and deliver content via a second session in various formats including CDs and DVDs. The toolkit gives media and entertainment companies the capability to protect their content easily, cost- effectively and efficiently, and at the same time create the PC experience that consumers enjoy, including the freedom and flexibility to enjoy their music when and how they want. "Universal Music Group continues to bring consumers more choice in how they enjoy music, and utilizing the second session format is a significant step," said Larry Kenswil, president of eLabs at Universal Music Group (UMG). "With its many benefits for consumers and recording artists, Windows Media 9 Series has the potential to revolutionize the industry."

"Music fans want to enjoy their music anywhere, anytime. The new Windows Media Data Session Toolkit provides our artists with security while giving fans the flexibility to enjoy music on the PC, on CD or on DVD," said Jay Samit, senior vice president of Digital Distribution for EMI Recorded Music. "It definitely takes the digital experience to the next level for consumers while expanding business opportunities for EMI and our artists."

"The strong industry support from UMG, EMI, MPO and others is a clear indication that the PC is recognized as a valuable medium for enjoying content that is CD or DVD based," said Dave Fester, general manager for the Windows Digital Media Division at Microsoft. "The Windows Media Data Session Toolkit enables PC-based playback of secure CDs and enables distributors to explore new revenue opportunities by creating greater synergy between physical recording formats and content available online."

CDs and DVD offerings created using Windows Media Data Session Toolkit include a protected second session, which includes a version of the "red book" audio encoded using Windows Media Audio. The protected second session can be played back when loaded or downloaded onto a PC. The second session includes packaged Windows Media Digital Rights Management (DRM) content, which allows content owners such as music labels and movie studios to set up specific business rules around usage to protect their intellectual property.

For example, content owners could set up rules to allow a consumer unlimited playback of content from a CD or DVD on their PC and give them the ability to transfer content to a portable device. Entire second session digital offerings also could be made available for direct downloading via the Web. In addition, content providers can offer content or capabilities that are only available in second sessions. For example, the second session may include artist interviews, bonus tracks, liner notes or enhanced playback capabilities such as support for 5.1-channel surround sound through a PC running the Windows® XP operating system.

MPO International Group, a French company that specializes in CD, DVD and CD-R pressing, is the world's largest independent CD manufacturer. It has adopted Windows Media Data Session Toolkit technology and is marketing the capability to its international customer base of record labels, which includes EMI Virgin, Warner, Universal and independent label Naive.

"More and more record labels are using protection of their intellectual property rights to combat piracy," said Philippe Thorel, general manager of MPO Online. "We are using Microsoft's Windows Media Data Session Toolkit alongside our own Private Audio(TM) copy management system, to combine content protection with automatic control of consumer requests for private copying. We can now offer our record-label customers the ability to deliver high-quality audio for PC playback as well as the opportunity to collect new revenue from consumers who wish to make additional secure copies of their music."

Some of the first commercial album releases using an early version of the Windows Media Data Session Toolkit include the U.S. version of Sinead O'Connor's "Sean-Nos Nua" on Vanguard Records, Len Doolin's "Once in a Lifetime" on Sunbird Records and a soon-to-be-released DVD-ROM from the U.S. band, Fischerspooner on Capitol Records.

"We are excited to be involved with Windows Media in what is the first release of its kind. The utilization of this new technology on the second session of our Sinead O'Connor CD is an important step in an effort to protect both the bonus content and the value of purchasing an authenticated copy of a favorite album," said Robert Evanoff, new media manager for Welk Music Group (Vanguard Records).

SunnComm Technologies Inc. was the first company to commercially release a content-protected audio CD utilizing an early version of the Windows Media Data Session Toolkit and the DRM capabilities it affords. "The Windows Media Data Session Toolkit enables SunnComm to provide the music industry with an innovative and secure solution that protects the rights of artists and gives consumers the flexibility to enjoy their music on the PC," said William H. Whitmore Jr., SunnComm's chief operating officer.

"SunnComm combines the MediaMax CD-3 copy-protection solution with Microsoft's Windows Media Data Session Toolkit to add a versatile multimedia user interface to the protected audio CD that allows the consumer direct and legal access to the music when using a PC. The user interface facilitates access to Windows Media Audio and Video while providing full playback compatibility with all CD and DVD player devices."