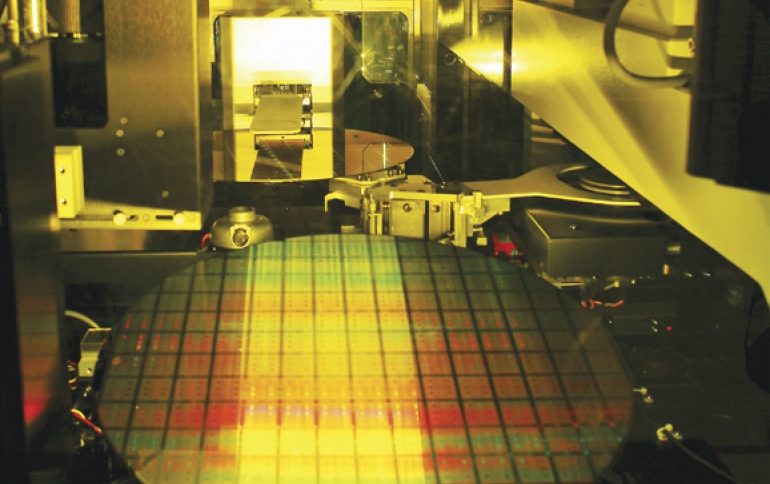 Morgan Stanley Sees Decreased Mobile Semiconductor Demand Next Year
US investment bank Morgan Stanley last week cut ratings on several semiconductor companies, including Taiwan Semiconductor Manufacturing Co, as a result of possible inventory risks.
In a report released last Thursday, Morgan Stanley predicted bad news for the smartphone supply chain and a an impact to the mobile semiconductor downcycle. The company identified that semiconductor companies in the Greater China region that depend heavily on smartphone demand could see increased inventory risks in the coming quarters.
Morgan Stanley also cut ratings on several companies including Taiwan Semiconductor Manufacturing Co (TSMC). The world's largest chip maker was rated from "overweight" to "equal-weight" and its target price was lowered on the stock from NT$253 to NT$239, reflecting an expected reduction in smartphone demand next year.
An earlier report claimed that manufacturers in the regional supply chain of Apple iPhones could face a potential inventory digestion from next month and throughout the first half of next year.
"We are concerned that recent iPhone supply chain order cuts could be just the first wave. If next year's iPhone doesn't have attractive features, weak orders from Apple could be a new normal for TSMC," the bank said.
The earlier report also adjusted downward earnings estimates for companies such as Hon Hai Precision Industry Co, Catcher Technology Co and Pegatron Corp.
Among TSMC's largest clients are Apple and Advanced Micro Devices Inc. TSMC generates 45 percent of its revenue from smartphone semiconductors.
Morgan Stanley also downgraded MediaTek Inc from "overweight" to "underweight" and cut its target price from NT$290 to NT$205. The firm expects MediaTek's smartphone chipset shipments to drop by 20 percent quarter-on-quarter in the first quarter of 2019 on chipset inventory piling up and stalling demand.
The US bank also downgraded Novatek Microelectronics Corp and United Microelectronics Corp to "underweight" from "equal-weight".