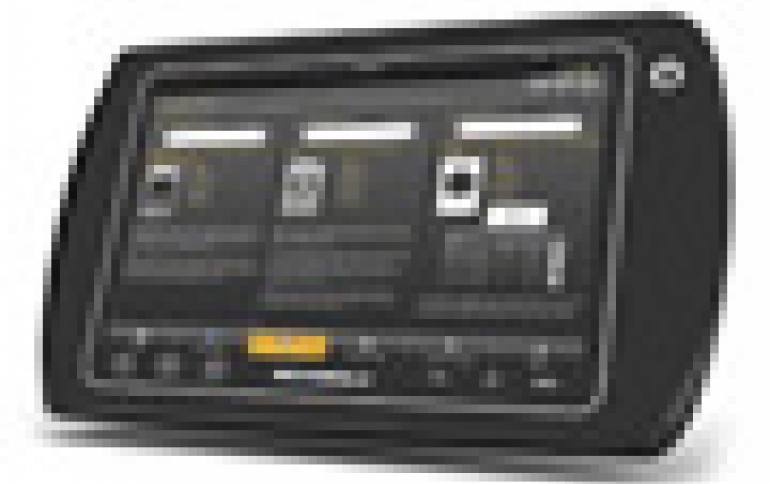 Motorola Offers Framework for Developing HTML5 Applications, New Enterprise Tablet
Motorola Solutions today announced Motorola RhoElements, a web-based application framework designed to allow businesses to develop and deploy web-based applications on existing Motorola Windows Embedded Handheld (formerly known as Windows Mobile) and Windows Embedded Compact (Win-CE) mobile computers. The company also announced the release of ET1, an Android-based tablet designed for enterprises.
RhoElements provides an HTML5/advanced JavaScript/CSS application framework for web-based applications, enabling a transition from terminal emulation solutions or legacy browser-based applications to more powerful web-based applications.
Motorola's enterprise customers and Channel partners can use the framework to leverage on the productivity of web-based applications, cutting down the costs for application development, management and support.
Developers can optimize network utilization and enable continuous operation when users temporarily lose connectivity leveraging on HTML5 features such as application caching and web storage.
The first version of RhoElements will support Motorola enterprise tablet (ET1) running the Android operating system and Motorola mobile devices running Windows Embedded Handheld 6.5, Windows Embedded CE 5 and 6 and Windows Embedded Compact 7.
RhoElements 1.0 is available immediately for
download
.
New Tablet Computer for Enterprise Users
Motorola's ET1 tablet is the company's first of an emerging category of enterprise-class tablet computers designed for a variety of industries.
The ET1 brings the familiarity and popularity of a consumer-class user experience to an enterprise-class device that includes durability, an optional barcode scanner and magnetic stripe reader, hot-swappable battery packs, and secure system software. Key industrial-strength accessories such as secure multi-slot recharging stations are also available.
The Wi-Fi-enabled ET1 is based on log-in information and is password-protected for easy sharing and instant provisioning for each employee according to his or her level of responsibility and access rights, and for control and monitor use of approved applications to help ensure on-the-job productivity is not compromised.
ET1 KEY FACTS
Retailers can run a variety of applications developed by Motorola?s software vendor (ISV) community, including:
- Assisted selling
- Mobile point of sale (mPOS)
- Manager electronic dashboards
- Planogram management and compliance
- Item locator
ET1 runs an enterprise-ready version of the Android operating system designed to be used 24 x 7 by multiple staff members.
- Supported by Motorola?s portfolio of enterprise-grade software modules including RhoElements, a new HTML5 application enablement framework, businesses can now quickly develop enterprise applications once and deploy them on both traditional Windows Embedded Handheld and Android-based Motorola devices.
- ET1 uses Gorilla Glass 7-inch color display. The screen bezel can be customized to match the retailer?s brand.
- ET1 offers a durable design to withstand accidental drops and bumps; an optional integrated bar code scanner and magnetic stripe reader; a hot-swappable rechargeable battery pack, with memory back-up battery to retain RAM data for up to 15 minutes; single- and multi-slot tablet and battery chargers; front- and rear-facing cameras; Bluetooth-connected handheld bar-code scanners, mobile-payment readers and mobile printers and an optional hand strap for comfortable handling.
The ET1 tablet will be available from fourth quarter of 2011.