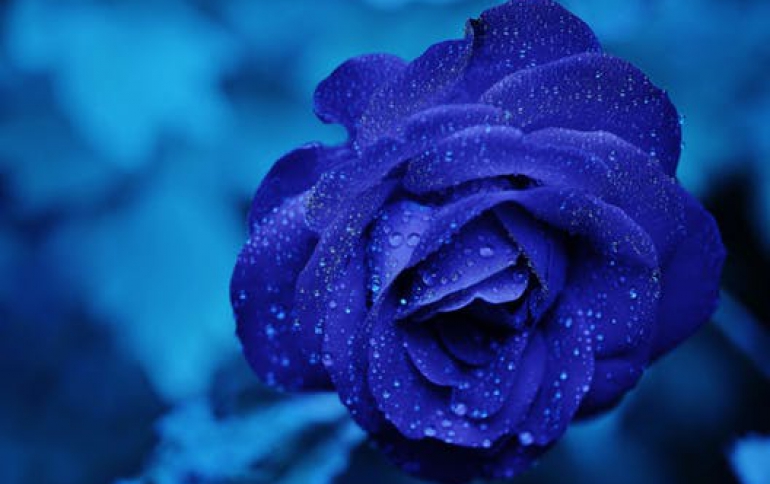 MSI Launches R5870/R5850 Twin Frozr II Graphics Card
MSI today launched the R5870/R5850 Twin Frozr II, the latest in the Twin Frozr series of graphics display adaptors designed to offer high outstanding cooling performance. In addition to the latest technologies such as ATI Stream, Eyefinity and DX11, which are supported by the standard ATI Radeon HD5870 and HD5850 GPUs, the new models are equipped with military class components and a powerful cooling device designed for Twin Frozr II ? dual 8-cm PWM fans and dual 8-mm SuperPipe technology.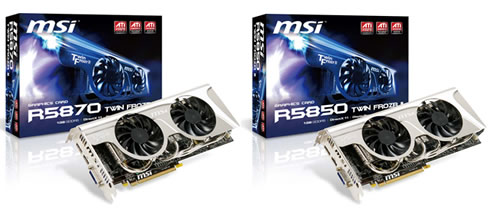 Compared with ordinary single-fan designs, the all-new MSI R5870/R5850 Twin Frozr II has adopted the huge 8-cm PWM fans to double the airflow during operation. In addition, Twin Frozr II's special super-dense fin and dual 8-mm SuperPipe technology are able to accelerate heat dispersion and to maintain the stability of the system. MSI claims that in an actual full-speed test, they can lower the temperature by up to 12 degrees C more than reference products available on the market.
In addition to the unique thermal design, the MSI R5870/R5850 Twin Frozr II have adopted high quality military class components, including Hi-c CAP capacitors, and boasts an 8 times lifespan that of solid-state capacitors. The Solid State Choke design that the models are equipped with and the Solid CAP capacitors with 10-year working life are able to reduce crashes or delays due to overheating of the hardware in long-term operation.
The MSI R5870/R5850 Twin Frozr II also supports MSI Afterburner overclocking software, which is designed specifically for advanced power users. It supports the over voltage function of GPU and has a superior overclocking performance. The fan's speed can be adjusted in real time according to the core temperature.