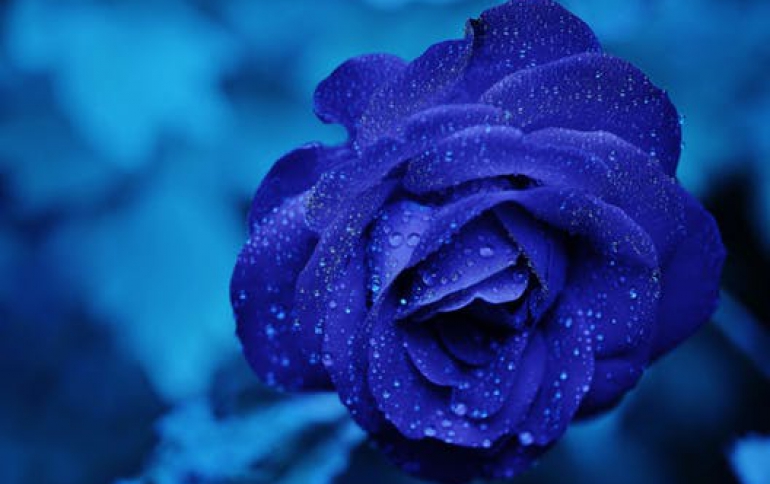 MSI Unveiled R5870 Lightning Graphics Card with 15-phase Power Design
MSI has officially launched a new generation of the Lightning series, the R5870 Lightning. The card features exclusive all Hi-c CAP for GPU power, a 15-phase power design, two 8-pin external power connectors, special PCB design called LPL (Lightning Power Layer), Twin Frozr II Thermal design with 8mm SuperPipe technology.
The new MSI R5870 Lightning features the first 15-phase (13+2) power supply design; comparing to the reference-design 7 (5+2)-phase power supply module, it provides more than twice the power required by the GPU, MSI claims. It also features two 8-pin external power connectors, allowing more ample power supply for the R5870 Lightning; In addition, the design of the new R5870 Lightning has also incorporated a dedicated LPL (Lightning Power Layer) design, which is designed for GPU and memory power. This helps to increase the stability of power supply and also reduce noise.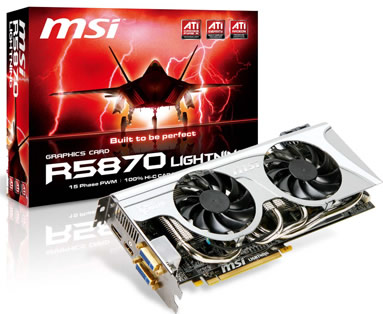 Moreover, in order to enhance the quality of power supply of GPU, a next-generation capacitor - the Hi-c CAP has been all adopted. Compared with the solid-state capacitors currently used in high-end graphics cards, this new design has 8 times of lifespan, as well as being low-temperature and having better transmission efficiency and other technical characteristics. To provide better power quality, MSI R5870 Lightning has also introduced the Proadlizer capacitors, which is not only able to accommodate very high current, but can also provide a more stable power supply.
In addition the Twin Frozr II Thermal Design is equipped with dual 8cm PWM fans and an 8mm SuperPipe technology for cooling efficiency. Heat can be distributed more quickly to the heat-sink, and removed by the dual fans.
Apart from the enhanced power supply structure, when the R5870 Lightning graphics card is configured with MSI's exclusive Afterburner overclocking software, not only can common GPU and memory clock adjustment functions be provided, but Over Voltage Function of GPU can be supported as well. Meanwhile, MSI R5870 Lightning graphics card also provides the function of V-Check Points. When a multi-meter is attached, the current voltage status of the GPU and memory can be easily obtained without modding any circuit hardware. This provides a very convenient monitoring design.
MSI R5830 Twin Frozr II graphics cards
MSI also today released its R5830 Twin Frozr II graphics card. MSI R5830 Twin Frozr II uses ATI Radeon HD 5830 GPU with 1120 units of stream processors and 1GB GDDR5 high speed memory to support the latest DirectX 11 games. Equipped with excusive Twin Frozr II Thermal design, R5830 Twin Frozr II is 12 degrees C cooler thanks to dual 8CM PWM fans and quad Heatpipes.
The Afterburner overclocking software supports over voltage function of GPU on R5830 Twin Frozr, tweaking the GPU's voltage to have better overclocking performance. Afterburner can change the GPU voltage to 1.35v.