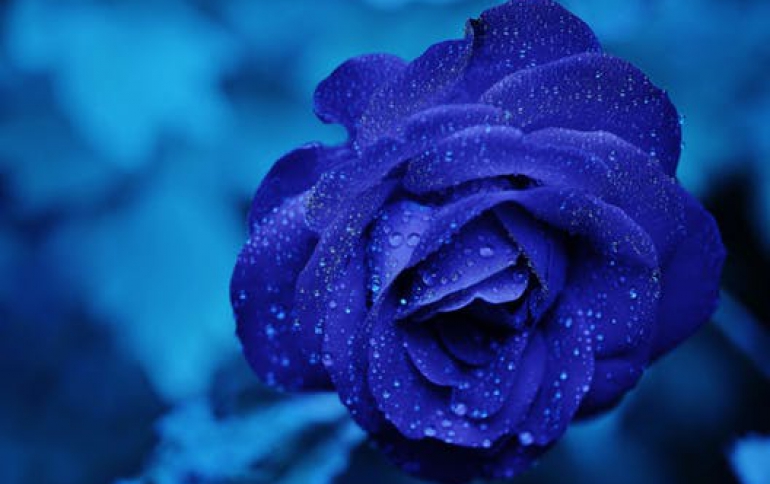 MSI's Latest Notebook Series at CES 2010
MSI is showing new developments and designs at CES, with products to include G-Series gaming laptops equipped with Intel's newest Arrandale platform, GE-Series and 3D entertainment NBs, the C-Series notebooks, the X-Slim Series of ultra-thin laptops, the Wind U-Series of slim netbooks, and Wind Top AIO computers. MSI?s new product series include the Wind U160 netbook and the X-Slim X620 ultra-slim NB. Other products include the G-Series gaming machines, the ultra-light X-Slim X360, the first NB to feature Intel's Arrandale ULV processors, and the classic Wind U135, equipped with the new generation Pine Trail platform and WiMAX Forum certified.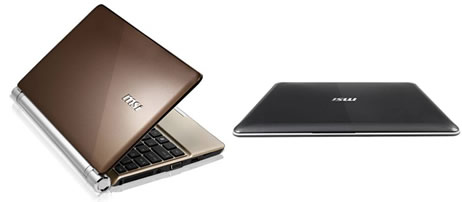 MSI G-Series are equipped with Intel's new generation quad core CPU platform. MSI's GT640 and GT740 come with the new generation Intel Core i7 quad core processor, while the GX640 and GX740 are equipped with Intel?s latest Intel Core i5 duo core processor, a high-end ATi Mobility Radeon HD high performance 3D discrete graphics card (1GB VRAM), and support Direct X 11. They all boast advanced high performance 3D discrete graphic cards and high-end soft/hardware.
The Wind U-Series of netbooks includes the Wind U160. It comes with a 10.1-inch screen with fancy gold Color Film Print technology. The U135 utilizes Intel's all-new ATOM N450 processor with integrated architecture. The Intel WiMAX module comes optional with this laptop.
As to the popular X-Slim series of laptops, the ultra-slender X620 is making its debut at CES 2010. It boasts a 15.6" screen, CULV duo core processor, and a discrete graphic card. The X620 tips the scales at a mere 2.4kg and cruises for ten hours on battery power. The X360 is the first ultra-slim notebook to come equipped with Intel's new Arrandale ULV processor. The X360 is characterized by its beautiful X-Slim exterior and its cover and wrist rest areas.
Seven Wind Top All-in-one computers with screens from 19" to 24" in size are being exhibited at CES 2010 this year. The 24-inch AE2400, for example, comes with the latest multi-point touch control screen and Windows 7 as well as cinema sound.
MSI will also reveal its R&D prowess at CES 2010 by exhibiting its HD e-book, dual display touch screen e-book, wireless battery charger for notebooks, the newest 3D notebook, and all-new concept products.
Incorporating traditional book and notebook computer concept, it features 10" dual touch screen displays that use an exclusive virtual keyboard and added tactile impressions through its intuitive counter-force reaction function. With the Intel Menlow platform, Windows 7, high-speed WLAN, and SSD storage, this concept smashes e-book, notebook, PDA, and other handheld device concepts.
MSI will also display an all-new 3D notebook with a 15.6" 120Hz 3D HD display. Its GPU and 120Hz 3D panel work together to create an average simultaneous presentation of 60 images for both the left and right eyes. With NVIDIA 3D Vision glasses 3D images appear. Wireless notebook battery charger technology turns the traditional power supply concept on its head. Just set a notebook on the wireless battery charging pad (a power cord is unnecessary) to automatically charge the notebook's battery.