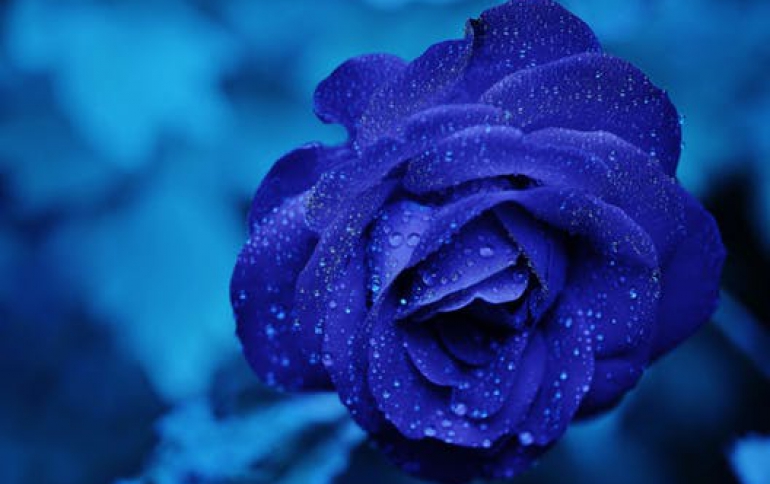 New 1TB SanDisk X300s SSD Comes With Self-Encryption Features
SanDisk has made available its first self-encrypting solid state drive (SSD) - the SanDisk X300s SSD -- available in capacities of up to 1TB.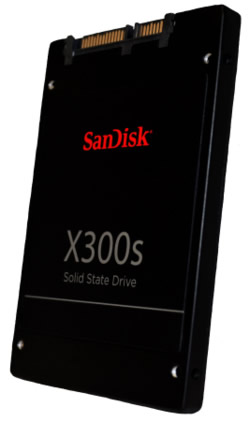 Leveraging TCG Opal 2.0 and Microsoft Encrypted Hard Drive hardware-based encryption, coupled with a new SSD administration dashboard for easier audit and compliance management, the new X300s SSD are designed to deliver data protection. SanDisk also unveiled an ecosystem of independent software vendors (Absolute Software, Check Point Software Technologies, McAfee, Microsoft, TCG Opal, Wave Systems, WinMagic) that enables enhanced security scalability of the X300s SSD.
The SanDisk X300s utilizes an AES 256-bit FIPS 197 certified hardware crypto engine to enable full-disk encryption without the performance penalty experienced by the use of software-based encryption. It is built to be compatible with TCG Opal 2.0 and Microsoft Encrypted Hard Drive and is compliant with security specifications including IEEE 1667. Additionally, it features power management with DEVSLP low-power mode, enabling Microsoft InstantGo.
Each X300s SSD also comes equipped with Wave System's EMBASSY Security Center (ESC) as part of the upcoming SanDisk SSD Dashboard software suite. Wave?s ESC is a local client application that manages the X300s by determining who can access the encrypted data via user and password set-up.
The new SSD will be available in June through the SanDisk Commercial Business Channel (CBC) in two form factors, 2.5" 7mm and M.2 2280 single-sided, with capacities of 64GB, 128GB, 256GB, 512GB, and 1TB. Capacities up to 512GB will be supported on the M.2 2280 single-sided design form factor, enabling thinner computing designs.
SanDisk's new X300s is based on the second generation of 19-nm MLC NAND developed by SanDisk's joint flash fabrication venture with Toshiba. Although the X300s addresses the bulk of its flash with two bits per cell, a small slice is treated as single-bit SLC NAND, which is used for the nCache. SLC NAND has very fast write speeds and high endurance, making it well-suited to caching applications.
The caching scheme is managed by custom firmware running on a controller -- possibly made by Marvell controllers.
Regarding its specs, SanDisk says the X300s hits 520MB/s with sequential reads and 460MB/s with sequential writes. Random I/O rates peak at 96k IOps for reads and 79k IOps for writes. Also, the drive is said to be good for 80TB of total writes, which works out to about 45GB per day for five years.
Additionally, the SanDisk SSD Dashboard equipped with Wave ESC will be available in early June 2014. Both the X300s and the SanDisk SSD Dashboard with Wave ESC will be demoed at Computex, June 3 - 7, 2014 in Taipei.
Features
Form Factors: 7mm 2.5-inch Cased, M.2 2260
Capacities: 1 GB = 1,000,000,000 bytes. Actual user capacity less.: 64GB, 128GB, 256GB, 512GB, 1TB
Interface: SATA Revision 3.1 (6 Gb/s) backward compatible to SATA Revision 2.0 (3 Gb/s) and SATA Revision 1.0 (1.5 Gb/s)
Sequential Read/Write: Up to stated speed. Based on internal testing; performance may vary based on host device. 1 megabyte (MB) = 1 million bytes. X=150KB/s.: Up to 520/460MB/s.: Up to 520/460MB/s
Random Read/Write:Up to stated speed. Based on internal testing; performance may vary based on host device. 1 megabyte (MB) = 1 million bytes. X=150KB/s.: Up to 520/460MB/s.: Up to 96/80k
Endurance (TBW):Approximations based on SanDisk internal metrics, that quantifies how much data can be written to a SSD in its lifespan expressed in terabytes written (TBW). For capacities of 128GB and above. 64GB capacity tested for >40 TBW.: >40 (64GB), >80 (128GB-512GB)
Latency Read/Write: 55/65μs
Active Power (W): 0.12
Slumber(mW): 80 (64GB-256GB), 90 (512GB)
DEVSLP(mW):Measured at 25°C. Power consumption can vary due to input voltage and ambient temperature variation.: 5.0 (64GB), 5.0 (128GB), 5.0 (256GB), 6.5(512GB)
Weight(g): 2.5? 7mm Cased: 51 (64GB-128GB), 55 (256GB-512GB); M.2 2280: 7 (64GB-512GB)
Operating Temperature: 0°C to 70°C
Non-operating Temperatures: -55°C to 85°C
Operating Vibration: 5.0 gRMS, 10 ? 2000 Hz
Non-operating Vibration: 4.9 gRMS, 7 ? 800 Hz
Operating/Non-operating Shock: 1,500 G @0.5 msec half sine
Certifications: FCC, CE, UL, ULc, TUV, KC, BSMI, ACA, VCCI