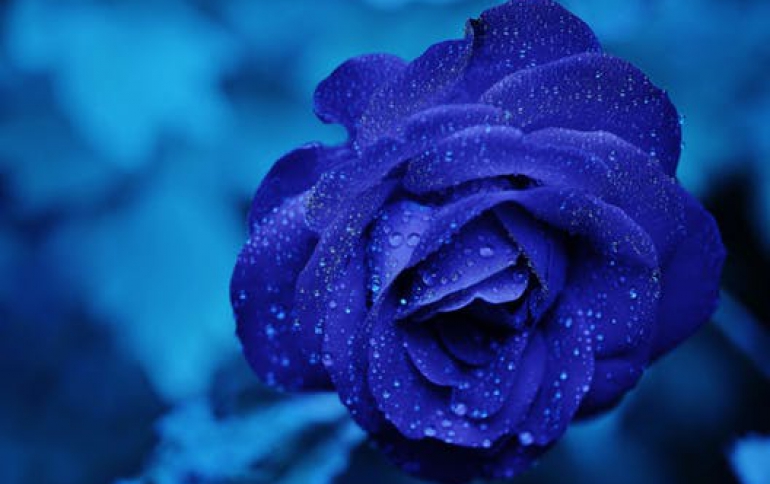 Noctua Introduces New Fans and Accessory Kits
Noctua today expanded its product portfolio with two new fan product lines and a range of accessory kits. Whereas the redux line addresses price-conscious users by reissuing some of Noctua's most popular models and presenting them in more affordable packages, the industrial PPC (Protected Performance Cooling) line is conceived for industrial heavy duty applications that require enhanced cooling performance.
The redux fans feature a light/dark grey colour scheme that is reminiscent of the two shades of brown used Noctua's
standard line-up. The industrial PPC models come in an all black design.
The redux edition comprises both 4-pin PWM and 3-pin versions of NF-P14, NF-S12B, NF-B9 and NF-R8. Altogether, there will be 13 redux models with speeds ranging from 700 to 1700rpm.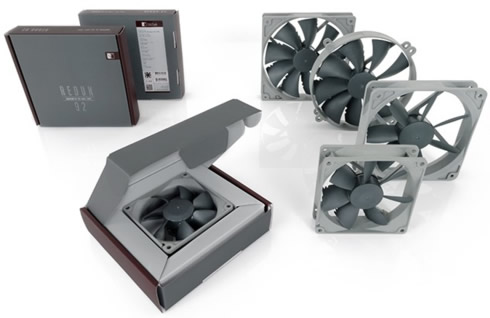 The industrialPPC line features ruggedised 2000 and 3000rpm versions of the NF-F12 and NF-A14 fans. Thanks to the
aerodynamic efficiency of these designs and the use of a three-phase motor, the industrialPPC versions provide superior airflow and pressure capacity while keeping noise levels and power consumption moderate as against comparable high-speed fans. They also feature a fibre-glass reinforced polyamide construction and are certified for water and dust protection (up to IP67).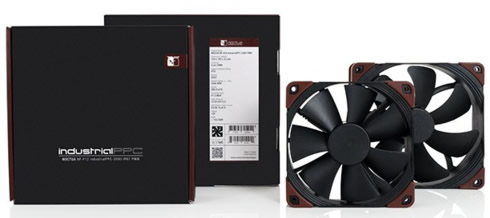 In addition to the new fan product lines, Noctua also introduced a new accessory sets to complement these fans. For example, users can upgrade their redux or industrialPPC fans with anti-vibration mounts (NA-SAV2), Low-Noise Adaptors (NA-SRC7 & NA-SRC10), extension cables (NA-SEC1 & NA-SEC2) or y-cables (NA-SYC1 & NA-SYC2).
All redux and industrialPPC models are currently shipping and will be available shortly.
The manufacturer suggested retail prices are as follows:
redux 140mm: EUR 15.90 / USD 19.90
redux 120mm: EUR 13.90 / USD 17.90
redux 92mm: EUR 11.90 / USD 15.90
redux 80mm: EUR 10.90 / USD 14.90
industrialPPC 140mm IP52: EUR 26.90 / USD 29.90
industrialPPC 140mm IP67: EUR 29.90 / USD 34.90
industrialPPC 120mm IP52: EUR 24.90 / USD 26.90
industrialPPC 120mm IP67: EUR 29.90 / USD 34.9
Accessory sets: EUR 5.90 / USD 7.90