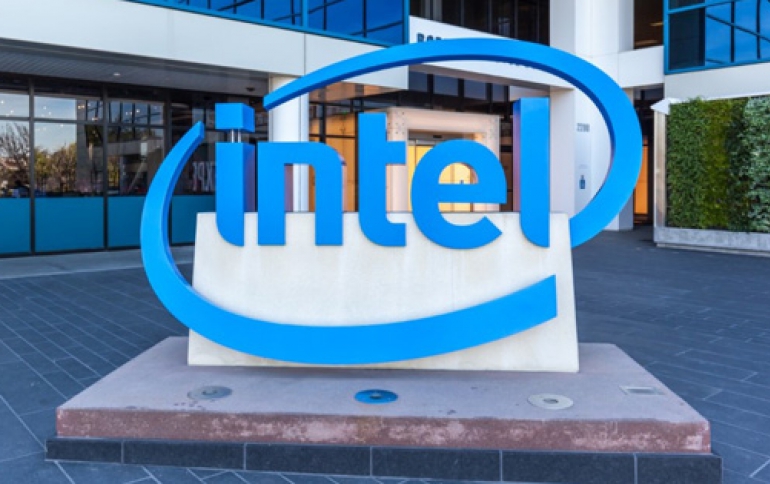 New 8th Gen Intel Core Processors Optimize Connectivity, Performance, Battery Life for Laptops
On Aug. 28, 2018, Intel announced additions to the 8th Gen Intel Core processor family. The U-series and Y-series are optimized for connectivity in thin, light laptops and 2 in 1s for the first time, while also providing mobile performance and long battery life.
The U-series (formerly code-named Whiskey Lake) and Y-series (formerly code-named Amber Lake) are optimized for connectivity in thin, light laptops and 2 in 1s.
The 8th Gen Intel Core U-series processors bring integrated Gigabit Wi-Fi to thin and light mainstream laptops for the first time, delivering up to 12-times faster connectivity speeds. They also offer up to 2-times better performance, compared with a 5-year-old PC, and double-digit gains in office productivity for everyday web browsing and light content creation over the previous generation.

8th Gen Intel Core Y-series processors also deliver fast connectivity options, including fast Wi-Fi and LTE capabilities with high performance, to the some of the thinnest and lightest laptops and 2 in 1s in the market with double-digit gains in performance compared with the previous generation.
Both the U-series and Y-series processors have new and improved platform capabilities for more intelligent interactions with PCs, such as support for multiple voice services on the U-series and refinements to improve natural input options like touch and stylus for the Y-series.
8th Gen Intel Core U-Series Processor (i7-8565U, i5-8265U, i3-8145U) -- The latest 8th Gen Intel Core i7, i5 and i3 (U-series) processors deliver performance in a 15-watt envelope with up to four cores and eight threads for mainstream laptops and 2 in 1s. Other key features and capabilities:
Integrated Gigabit Wi-Fi with Intel Wireless-AC for faster sharing, streaming and downloading.
With the new U-series processors, laptops and 2 in 1s get the extra leap in performance while also lasting up to 16 hours on a single charge, with power-optimized systems targeted to achieve about 19 hours.
Consumers can get more done with Amazon Alexa and Microsoft Cortana to help control lighting and temperature in their homes, play music, create lists and shop with the sound of their voice, whether they are at home or on-the-go.
Devices with the new U-series processor can also support Dolby Vision HDR and Dolby Atmos audio.


8th Gen Intel Core Y-Series Processor (i7-8500, i5-8200Y, m3-8100Y) -- The first 8th Gen Intel Core i7, i5 and m3 (Y-series) processors are balanced for mobility and deliver performance that people expect from Intel processors in super thin and light devices with fast Wi-Fi and LTE connectivity. Other key features:
Intel Wireless-AC supporting Gigabit wireless speeds, and Modern Standby and eSIM support with Intel's Gigabit LTE modems.
Improved touch and stylus interaction
Ultra-sleek, thin-and-light designs less than 7 millimeters thick and lighter than 1 pound for use at home, in the office and on-the-go.
The CPU parts of these new processors are the same Kaby Lake Refresh parts as Intel launched a year ago-just with slightly tweaked clock speeds. The i7-8565U, for example, at 1.8/4.6GHz, is just a slightly uprated replacement for the i7-8550U at 1.8/4.0GHz. Due to this similarity, the new parts retain the "8th generation" branding of last year's parts.
The differences lie in the on-package chipset. The U-series and Y-series processors integrate the chipset onto the processor package: the CPU is connected to the chipset by an interface that's comparable to a PCIe 3.0 x4 connection. The chipsets provide USB, audio, network, SATA, and other connectivity.
The new chipset has two important upgrades relative to the older processors: first, an integrated Wi-Fi controller supporting 160MHz 802.11ac connections, for notional connection speeds in excess of 1 gigabit per second.
Second, the integrated USB controller has been upgraded to support two USB 3.1 generation 2 ports; the previous chipset only supported generation 1. The difference between generations is speed: generation 1 operates at 5 gigabits per second and generation 2 at 10 gigabits per second.
The chipset also includes an integrated gigabit Ethernet controller (which again needs to be paired with a second component on the motherboard) and audio controller.
Laptops and 2 in 1s powered by the new 8th Gen Intel Core U-series and Y-series processors will be available from PC manufacturers beginning this fall.