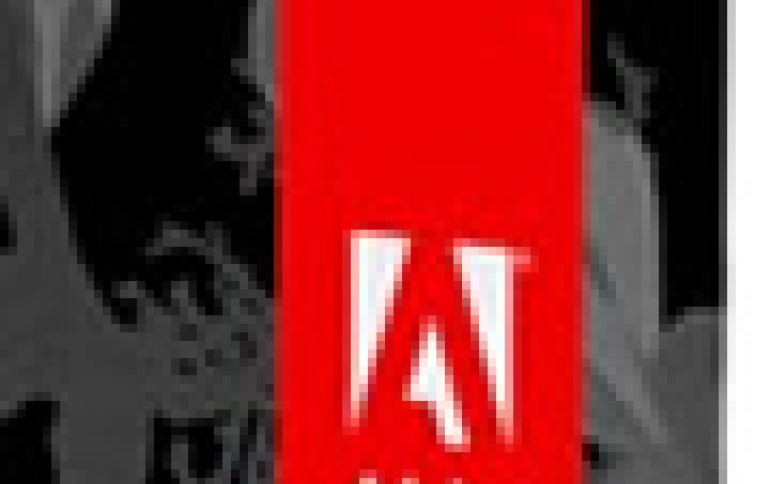 New Acrobat XI Comes with New Cloud Services
Adobe today unveiled Adobe Acrobat XI software with cloud services, a new solution that addresses complex document challenges for creating, consuming, sharing and securing PDF content across devices and platforms. The software will now feature complete PDF editing and export to Microsoft PowerPoint; touch-friendly capabilities on tablets; and newly integrated cloud services, including Web contracting with Adobe EchoSign and forms creation, data collection and analysis with Adobe FormsCentral. Acrobat XI additionally supports IT departments with Microsoft Office and SharePoint integration, easy deployment, applications virtualization and application security.

The new Acrobat XI family includes Acrobat XI, Adobe Reader XI and newly integrated document services, Adobe FormsCentral and Adobe EchoSign.
The software allows you to edit PDF files, modify paragraphs, images, and objects by clicking and dragging using the new Edit Text and Images tool. You can arrange and visually merge select content and multiple documents into one organized PDF file.
Document and Web contract approvals can be expedited from weeks to hours with electronic signatures using the integrated Adobe EchoSign electronic signature service. You can simplify forms creation, distribution and results analysis using the included Adobe FormsCentral desktop app.
With support for mobile devices, you can Work with PDF files across tablets and smartphones in touch-friendly Adobe Reader to annotate and add comments, as well as fill in, sign and save forms.
PDF documents can be saved as PowerPoint, Word or Excel files. You can also reuse parts of or entire PDF files as Microsoft Office documents and Web pages without retyping or need to reformat.
All PDF files created from Microsoft PowerPoint, Word, and Excel are also better protected to help prevent copying, editing, or printing without permission.
The new PDF Reader now fully supports iPads and Android tablets. Additionally, Acrobat XI and Reader XI are delivered as a centrally managed, touch-friendly, virtual application with new support for Microsoft App-V via Citrix XenApp.
Professionals can also streamline deployment and maintenance with free Adobe tools to aid configuration and installation, as well as enhanced support for Microsoft SCCM/SCUP and Apple Remote Desktop.
Security technology, in addition to the Adobe PDF Whitelist Framework, allows selective enablement of JavaScript for both Windows and Mac OS.
Acrobat XI and its associated products will ship within 30 days, with availability through Adobe Authorized Resellers, the Adobe Store, Adobe Direct Sales and Adobe Creative Cloud.
List price for:
- Acrobat XI Standard is expected to be US$299 ($139 upgrade).
- Acrobat XI Pro is expected to be US$449 ($199 upgrade).
- Pricing for Education available through the Adobe Education Store.
- Pricing for Government available through the Adobe Government Store.
- A free 30-day trial of Acrobat Pro will be available upon product ship; cloud service trials are also available for Adobe EchoSign and Adobe FormsCentral.
- A Reader XI free download will be available at Adobe.com upon product ship.
- Adobe EchoSign starts at $14.95/month.
- The Adobe FormsCentral subscription pricing starts at $14.99/month.