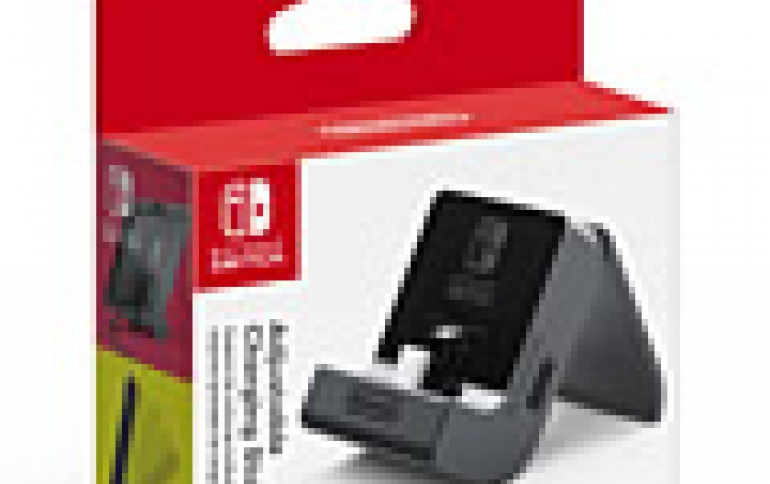 New Adjustable Charging Stand for Nintendo Switch
Launching on July 13 at a suggested retail price of $19.99, a new adjustable charging stand for the Nintendo Switch system makes playing in Tabletop mode easier.
Featuring a port for an AC adapter on the side, the adjustable charging stand allows the Nintendo Switch system to be charging while in Tabletop mode, enabling longer play sessions.
The angle of the stand can also be adjusted to create the best viewing angle for different environments.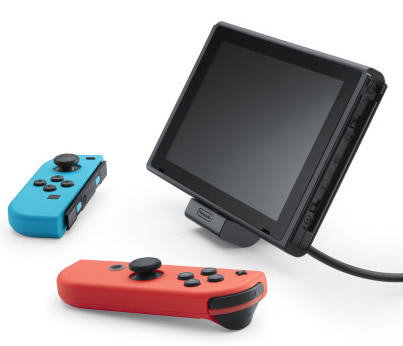 Nintendo Switch can be played in three modes: TV mode, Handheld mode and Tabletop mode. Tabletop mode lets players set up the Nintendo Switch system to play games on the go without the need for a TV. The compact stand will work with any flat surface, like a tray table on an airplane or a dorm room desk.
The first generation of the Nintendo Switch kickstand was flimsy, had only one angle and couldn't be used while the system is charging because the USB-C port was on the bottom edge of the console.