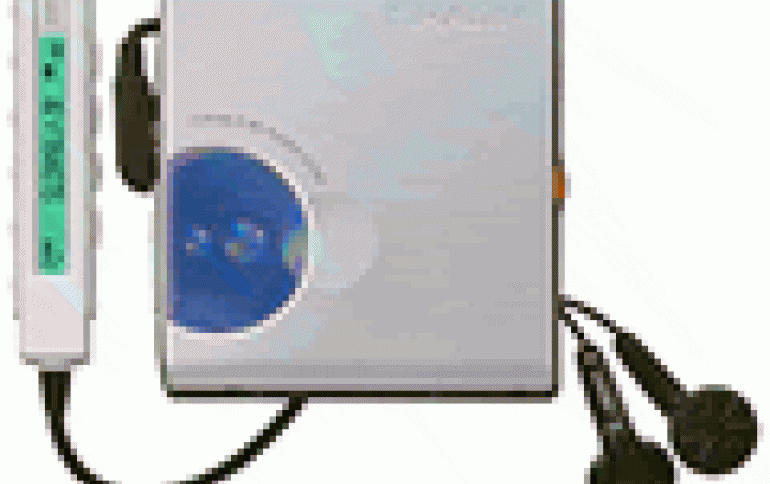 New portable MD player from Sharp
Sharp announced a new line of stylish MiniDisc players, available in multiple colors. The "MD-ST500" has a fancy circular design, introducing a new perspective in Mini Disc players. The MD will be released in many colored editions including blue, pink, orange and white.

The weight of the MD is about 102g and its size dimensions are 75.2x80x14.6mm. The special material that covers its surface shines and its visibility changes depending the angle.

In order to improve the tone quality of an amplifier circuit, a "+/-power supply audio circuit" is adopted as a power supply.

MDLP and group reproduction is also possible. The continuous reproduction time is 55 hours and it comes with a nickel hydrogen charge pond. The battery recharge time is 3.5 hours.

Its liquid crystal remote control has a back light, and also the charge stand, the AC adapter and the carrying case have the color of the main part.