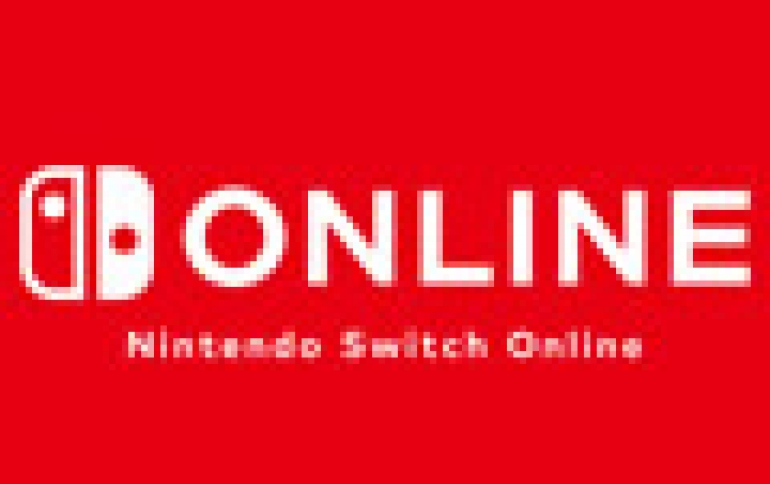 Nintendo Details the Nintendo Switch Online Service Coming in September
Nintendo's upcoming Nintendo Switch Online service is a multi-featured paid service that lets users play online compatible Nintendo Switch games, access classic NES games with added online functionality, back up save data for most games and use additional features for the Nintendo Switch Online smartphone app.
A 12-month family subscription to Nintendo Switch Online in the U.S. will cost $34.99 and give access to as many as eight account holders, the Kyoto-based company said in a statement Tuesday. That's in addition to individual memberships that are $3.99 per month or $19.99 for a full year. Sony's PlayStation Plus offers a year's access for $59.99, the same price as Microsoft's Xbox Live Gold.
With a family membership, up to eight Nintendo Account holders will be able to use the Nintendo Switch Online service, even on different systems.
Subscribers will have access to NES - Nintendo Switch Online, a compilation of classic NES games. The collection will initially include 20 games, with more added on a regular basis. At launch, Balloon Fight, Dr. Mario and Super Mario Bros. 3 will be joined by Donkey Kong, Ice Climber, The Legend of Zelda, Mario Bros., Soccer, Super Mario Bros. and Tennis. Nintendo promised to announce 1o additional games in the future.
For the first time ever, players will be able to play these classic NES games online. Depending on the game, players can engage in online competitive or co-op multiplayer, or take turns controlling the action. Friends can even watch each other play single-player games online, and "pass the controller" at any time. Every classic NES game will support voice chat via the Nintendo Switch Online smartphone app. It will also be possible to play these games offline.
By using Nintendo Switch Online, a backup of Nintendo Switch save data for most Nintendo Switch games will be stored online for easy access.
A Nintendo Switch Online membership will be needed to participate in co-op and competitive online features for many current and upcoming Nintendo Switch games, such as Splatoon 2, Mario Kart 8 Deluxe, ARMS, Mario Tennis Aces and Sushi Striker: The Way of Sushido.
The Nintendo Switch Online smartphone application will enable voice chatting while its online service will let players to compete with each other across the web and access classic titles such as Super Mario Bros. and The Legend of Zelda. Progress can be saved on cloud servers, addressing a long-time frustration of gamers.
Sony's PlayStation Network has helped to boost profitability by getting people to buy games online, instead of discs. Digital sales made up 32 percent of game software revenue in the latest quarter, up from 19 percent two years ago. The company had 34.2 million paying subscribers as of March.
Nintendo sold 15.1 million Switch consoles in the 12 months ended March and is predicting shipments of 20 million for the current fiscal year.