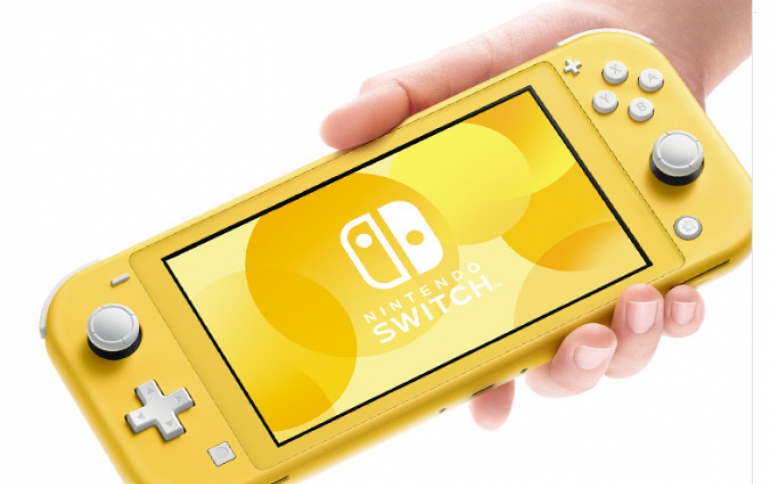 Nintendo Reports High Q3 Profit Due to Games and Switch Lite Sales
Nintendo reported fiscal second-quarter profit that beat estimates helped by the boost to software sales from the introduction of the Switch Lite model.
Operating income rose to 66.8 billion yen ($615 million) in the three months ended September, the company said in a statement on Thursday. Sales were 271.9 billion yen, compared with estimates of 250.8 billion yen.
During the six months ended September 30, 2019, for Nintendo Switch, a new model with extended battery life launched in August, followed in September by Nintendo Switch Lite.
On the software side, the period saw the release of Super Mario Maker 2in June, which has sold 3.93 million units, Fire Emblem: Three Houses in July, which has sold 2.29 million units, and The Legend of Zelda: Link's Awakening in September, which has sold 3.13 million units.
Hardware sales reached 6.93 million units (36.7% increase on a year-on-year basis), and software sales reached 58.49 million units (38.8% increase on a year-on-year basis).
For Nintendo 3DS, hardware sales totaled 0.37 million units (62.9% decrease on a year-on-year basis), while software sales totaled 2.60 million units (58.5% decrease on a year-on-year basis).
Nintendo's overall digital sales reached the 71.6 billion yen (83.0% increase on a year-on-year basis).
In the mobile business, Nintendo released two new game applications: Dr. Mario World in July, and Mario Kart Tour in September. Nintendo's mobile, IP related income reached the 19.9billion yen (6.4% increase on a year-on-year basis).
In total, sales reached 443.9 billion yen (including overseas sales of 340.8 billion yen, or 76.8% of total sales), and operating profit came to 94.2 billion yen.
Nintendo left its full-year profit and revenue outlooks unchanged.
The company plans to release a strong lineup of games for later this yea. The launch slate includes a new installment in the Zelda saga, Luigi's Mansion and two Pokemon games. Nintendo can already claim its first mega-hit smartphone game with Mario Kart Tour, which was downloaded about 124 million times in the first month after launch.
The company kept its forecast for operating profit of 260 billion yen on 1.25 trillion yen in revenue for the year ending March 2020. Nintendo expects to sell 18 million Switch units and 125 million new software titles this fiscal year.
Nintendo Switch titles slated for release include Ring Fit Adventure(October), Luigi's Mansion 3 (October), Pokémon Sword and Pokémon Shield(November), and Animal Crossing: New Horizons (March 2020).
In addition, other software publishers likewise plan to release a wide variety of titles.
For the Nintendo 3DS family, Nintendo will continue to fully utilize the platform's software library to appeal to consumers purchasing game hardware for the first time. For its mobile business, operations will focus on efforts that encourage consumers to continue to enjoy playing the new Dr. Mario World and Mario Kart Tour applications.