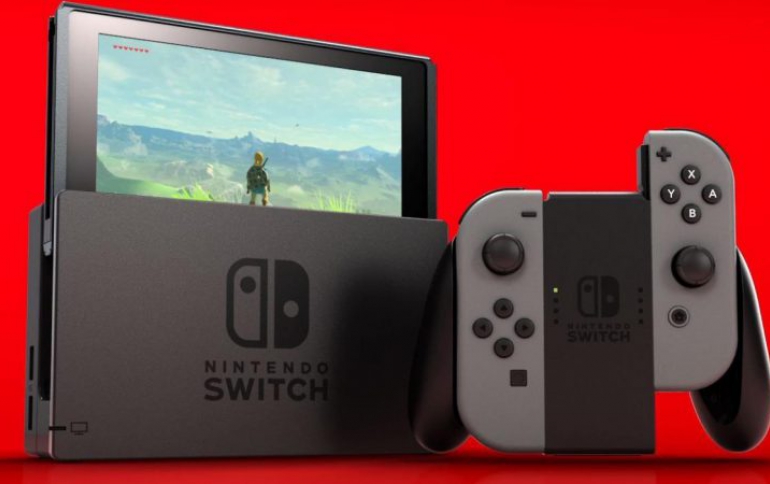 Nintendo Switch's Online Service Will Cost You Less Than $30
Nintendo plans to offer an enhanced paid online services for the upcoming Switch game console, and the service will cost less than $30, the head of the Japanese company unveiled.
In an interview with The Nikkei, Nintendo president Tatsumi Kimishima said that the service would cost between 2,000 yen and 3,000 yen per year, putting it in the $17-$26 range.
This means that the Switch's online service will likely be around half of its biggest competition; both Xbox Live Gold and PlayStation Plus come with an annual fee of $59.99.
Though details are not available at the moment, the service will cover multiplayer gaming as well as offering users a free classic game download each month.
Online multiplayer and other services are available for free on the predecessor Wii U console. For the Switch, Nintendo is introducing a smartphone chat app as well as monthly downloads of classic games. The Switch will hit stores in March, priced at $299.
Kimishima also said Nintendo is "studying" adding virtual reality functionality to the new console. "If we are able to resolve the issues with playing [VR] comfortably for long hours, we will support it in one form or another," he said, without providing a time frame.
Nintendo is planning to release two or three smartphone games in the fiscal year ending March 2018, the president also said. The launch date for the "Animal Crossing" series will be pushed back to fiscal 2017 from the current financial year.
The most unique feature of Nintendo Switch is that, while it is a home console-type video game system, simply by removing the system from the Nintendo Switch Dock, you can enjoy the experience of a TV video game system in the play mode of your choice wherever you go even when you are away from a TV.

By switching between TV mode, tabletop mode and handheld mode, you can actively choose the play mode that fits your style.
Nintendo has also described the HD Rumble feature of the Joy-Con controllers, which lets the player feel realistic tactile sensations, such as the number of ice cubes colliding in a glass.
Nintendo also introduced the Motion IR Camera that can recognize shape, motion and distance of hands or other objects.