Nvidia Previews GTX 580 GPU Technology
NVIDIA previewed the power of its upcoming flagship GPU GTX580 in a video on Yutube. Besides its power in gaming, the new card seems to be very quiet and cool. In a video posted by Nvidia's official channel on Youtube, the new card is powering the "Call of Duty: Black Ops" PC game and tessellation demos. The video is actually recorded at PDX LAN gathering and Nvidia showcased the new thermal solution of the GTX 580 card, which the company also described as "the fastest DX11 GPU on the planet."
The card appearing on the video is using a new "vapor chamber" cooling system: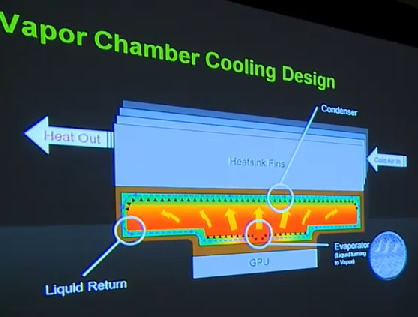 According to Nvidia, water sealed within the chamber gets boiled by the hot elements of the card, and te system forces it to transfer heat away to the bits that are being cooled by the fan, where it chills out and recycles itself back to the boiling plate.
Nvidia claims that the new system makes the GTX 580 about 7dBs quieter than the GTX 480 and almost 47dBs than GTX 285 - which is about half the noise. The new cooling system also allows the card to operate at significantly lower temperatures.
Besides that, Nvidia also showed off an impressive tessellation demo as well as the the first public display of Call of Duty: Black Ops gameplay.
Nvidia run a tessellation demo called "Aliens Vs Triangles," where the GTX 580 rendered and alien figure on the video in real time. Nvidia used three different "skins" of tessellation, meaning that multiple displacement maps were morphed using algorithms. The result was a really detailed figure rendered in real time on the demo screen.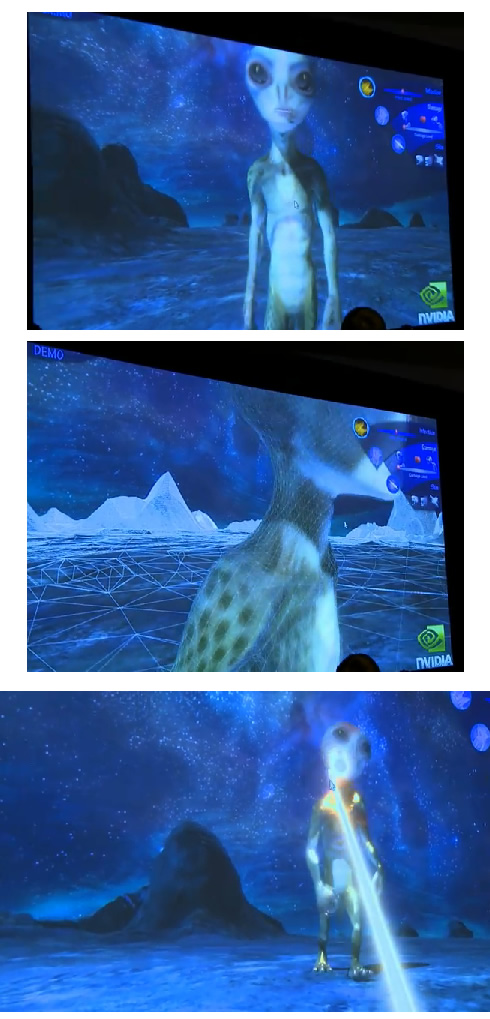 The second Nvidia tessellation demo was a tessalated "City" setting, where buildings were heavily tessellated using "dynamic depth," techniques. As the camera focused on the buildings appearing at the demo, more polygons were used to offer great detail.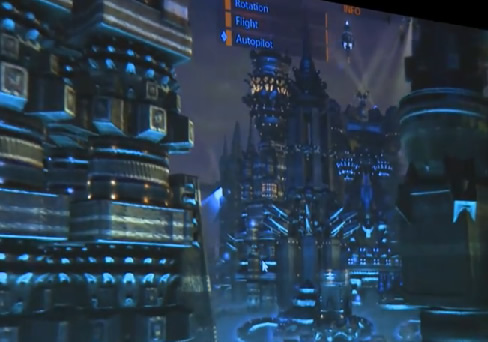 Nvidia's GTX580 has been designed for perormance /watt and quieter gaming. The GF110 GPU features many architectural enhancements for faster FPS and offers high geometricrealism. The chip features around 3 billion transistors and has 32 cuda core per streaming multiprocessor.
Nvida's GTX580 is expected to be relased in November 9, priced at USD499 +VAT, 479 Euro, 399 GBP. The new card will be based on the company's GF110 GPU and will reportedly be 20% faster than the currently available GeForce GTX 480.
Nvidia's new offering is expected to compete with rival's AMD Radeon HD 6000-series GPUs.