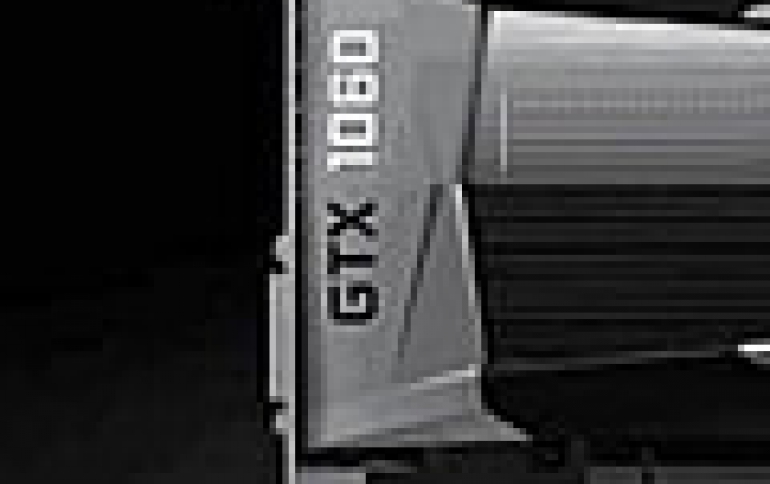 Nvidia Says New GeForce GTX 1060 Is Faster Than AMD's Radeon TX 480
Nvidia will very soon release the GeForce GTX 1060 graphics card, and claims that it is much faster thna the recently announced AMD Radeon RX 480, in terms of graphics / VR performance and power efficiency. We have already reported that Nvidia will bring the GTX 1060 to the market before August, in order to respond to the release of the RX 480.
Now, purported Nvidia presentation slides have leaked out, showing that the new GTX 1060 provides "the power of a GTX 980 for every gamer," and provocatively it is said to be "much faster than an RX 480".
VideoCardz published these key presentation slides and report that the new Nvidia card will be officially announced on 7th July, followed by retail availability a week later.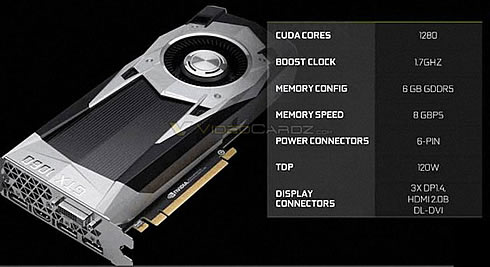 According to the slides, Nvidia is releasing GeForce GTX 1060 graphics cards in both 3GB and 6GB GDDR5 configurations. The card is likely to use a 192-bit memory interface. With its 1280 CUDA cores and 1.7GHz boost clock this graphics card is expected to provide a maximum compute performance of about 4.4TFLOPs. Other specs you can see in the presentation slide include; a memory speed of 8GB/s, a TDP of 120W with a 6-pin power connector, and a standard array of 3x DisplayPort 1.4, 1x HDMI 2.0B, and 1x DL-DVI connectors.
Pricing will be key for Nvidia, as AMD is offering the RX 480 for just $199 / $239. It is not clear whether Nvidia will undercut AMD, as they could instead promote the performance differences between the two cards.