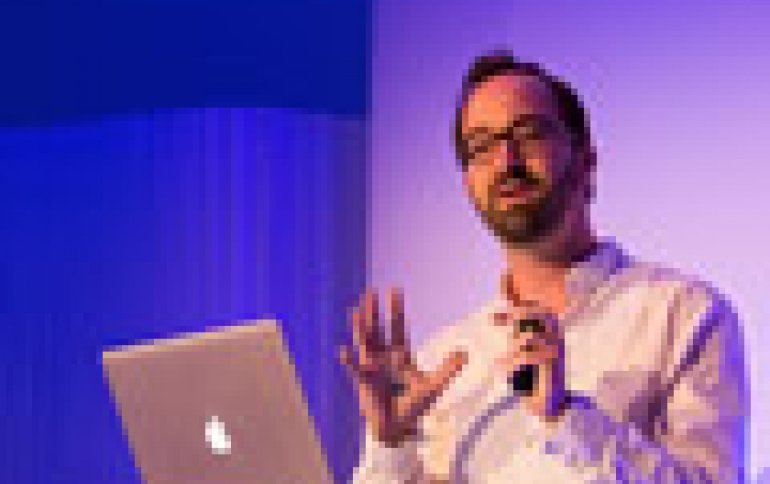 Oculus Debuts Virtual Reality Film
Oculus is trying to convince Hollywood that a virtual reality system is a great storytelling medium. The VR company, which Facebook acquired for nearly $2 billion last year, debuted a 10-minute narrative experience starring the lonely hedgehog Henry during an invite-only event Tuesday at a private mansion in Beverly Hills.
Inside, guests donned consumer versions of the Oculus Rift headset and were offered a 360-degree glimpse into Henry's cartoony home as his birthday wish magically came to life.
"The goal with 'Henry' and these short films isn't to be an introduction to virtual reality," said Oculus founder Palmer Luckey. "We're trying to build things with Oculus Story Studio that other people can learn from and build better content from as a result."
Luckey added that Oculus isn't attempting to create a studio to rival Hollywood's existing players. Instead, with "Henry" and Oculus' other work, the company is seeking to demonstrate VR's capability and inspire studios and production companies to create content beyond promotional efforts connected to other films and entertainment franchises.
"In a perfect word, we'll have all the major studios making tons of VR content because they're making tons of money off of it," said Luckey. "That would be much better for us than having to hold up the entire VR marketplace with our own content. Nintendo managed to do that with their games, but it's really rough. It'll be much healthier to have a diverse ecosystem."
"Henry" doesn't require viewers to use a controller, other than tilting their head to see the action inside Henry's tree-trunk abode. However, "Henry" director Ramiro Lopes Dau, a former animator at Pixar, included the ability for the spikey character to look directly at the user during the experience.
Oculus plans to bundle "Henry" and other films and games for free with Oculus Rift. The company has not said how much the system, which will require a high-end PC to run, will cost when it launches early next year.