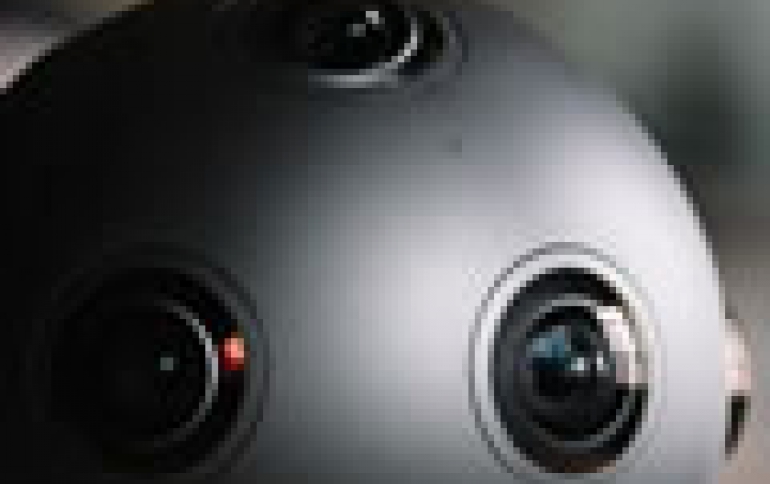 Nokia Releases The OZO Virtual Reality Camera for Professionals
Nokia today announced OZO, a virtual reality (VR) camera designed and built for professional content creators and the first in a planned portfolio of digital media solutions from Nokia Technologies, the company's technology and licensing business. "We're thrilled to introduce OZO to the content creation world, and to define a completely new category of virtual reality capture and playback solutions," said Ramzi Haidamus, president of Nokia Technologies. "OZO aims to advance the next wave of innovation in VR by putting powerful tools in the hands of professionals who will create amazing experiences for people around the world. We expect that virtual reality experiences will soon radically enhance the way people communicate and connect to stories, entertainment, world events and each other. With OZO, we plan to be at the heart of this new world."
Conceived at the company's R&D facilities in Tampere, Finland, OZO made its first appearance at an industry event in Los Angeles attended by representatives from studios, production houses and media and technology companies. Nokia will conduct final testing and refinements to OZO in partnership with industry professionals, in advance of the product's commercial release. Nokia did not disclose the final pricing and full technical specifications of the device, with shipments anticipated in Q4 2015.
OZO captures stereoscopic 3D video through eight synchronized global shutter sensors and spatial audio through eight integrated microphones. Software built for OZO enables real-time 3D viewing, with a playback solution that removes the need to pre-assemble a panoramic image.
OZO's filmed content can be published for commercially available VR viewing hardware such as head mounted displays (HMDs), with full 360-degree imaging and spatially accurate original sound. OZO also integrates into existing professional workflows and works with third-party tools, simplifying content production at all stages.
Also today, Palo Alto-based VR production company Jaunt announced a commitment to support OZO, both by offering the camera for use in Jaunt Studios and by supporting content produced with OZO through its post-production services.