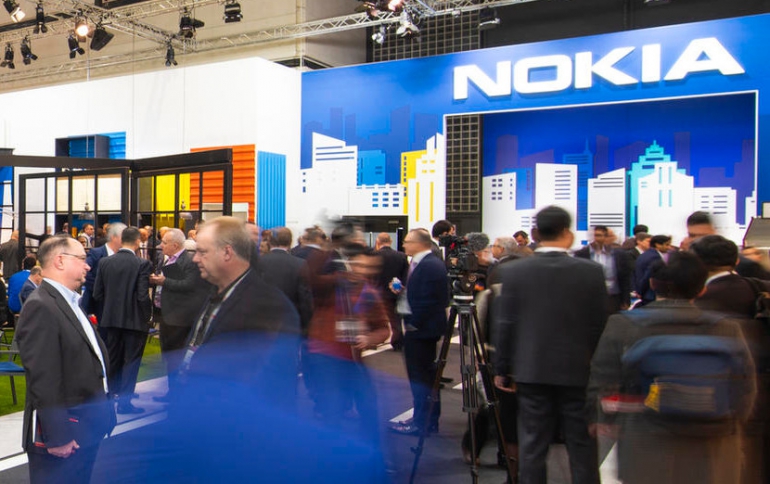 India's Bharti Airtel to Use Nokia's Network Equipment
Nokia said on Tuesday it has won a multi-year deal with India's third-largest telecom firm Bharti Airtel Ltd to provide equipment and services.
As part of the deal, Bharti Airtel will deploy Nokia's SRAN solution across 9 circles in India, helping Airtel to enhance the network capacity of its networks, in particular 4G, and improve customer experience. The rollout, which will also lay the foundation for providing 5G connectivity in the future, will see approximately 300,000 radio units deployed across several spectrum bands, including 900 Mhz, 1800 Mhz, 2100 Mhz and 2300 Mhz, and is expected to be completed by 2022.
India is the second largest telecoms market in the world and is expected to reach 920 million unique mobile customers by 2025, which will also include 88 million 5G connections according to the GSMA. The country is experiencing a massive increase in demand for data services with traffic increasing by 47 per cent in 2019 alone, according to Nokia's MBiT Index 2020.
Nokia's SRAN solution helps operators to manage their 2G, 3G and 4G networks from one platform reducing network complexity, increasing future-proofing investment. Nokia will be the sole provider of SRAN in these 9 circles. The deal will also include Nokia's RAN equipment, including its AirScale Radio Access, AirScale BaseBand and NetAct OSS solution, which will help Airtel to monitor and manage its network effectively. Nokia Global Services will also play a role in the installation, planning and deployment of the project, which will be executed via the cloud-based Nokia Delivery Platform.
Nokia did not give any financial details of the deal, which is said to be valued at around $1 billion.