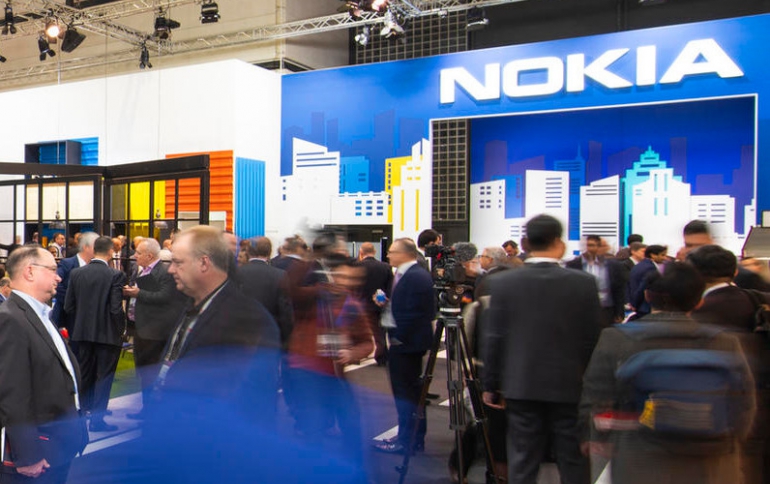 Nokia Collaborates with Intel to Enhance its Reefshark System on Chips
Nokia announced today that it has collaborated with Intel on technology advancements for its 5G radio portfolio.
The companies have worked on the new Intel Atom P5900 processor that combines compute, connectivity and acceleration technologies. The jointly developed custom silicon solutions are included in Nokia's AirScale radio access products being shipped worldwide as part of its 5G "Powered by ReefShark" portfolio. By adopting ReefShark widely in its AirScale portfolio, Nokia is boosting performance and lowering the energy footprint of 5G network rollouts. In addition, Nokia will continue to adopt the latest general purpose Intel Xeon processor in its AirFrame cloud data center solution.
Nokia has struggled with slower-than-expected development of its Reefshark system on chips (SoC), which allow a single chip to carry an entire computer system, enabling Nokia to produce equipment more cheaply.
Nokia and Intel will further their collaboration by incorporating the latest Intel Xeon processor technology in Nokia's cloud infrastructure. Nokia's AirFrame data center solution for edge and core also uses the latest second generation Intel Xeon Scalable processor with built-in AI acceleration. The processor is also included in both Nokia's AirScale all-in-cloud virtual RAN (vRAN) and 5G core solutions to meet the requirements demanded by 5G technologies. Nokia's AirScale Cloud RAN virtualizes radio functions to deliver ultra-low latency and high bit rates for demanding services.
Yesterday, Nokia announced a similar deal with Marvell Technology.