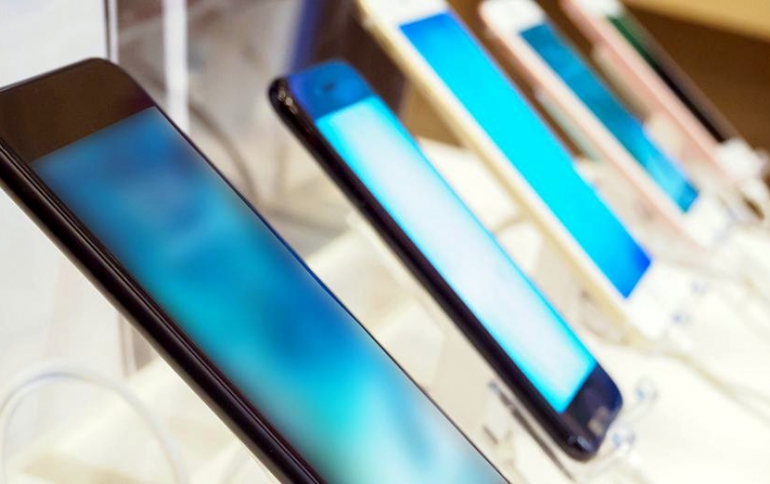 COVID-19 Outbreak Disrupts 1H20 Smartphone Production
The smartphone supply chain is continuing to feel the effects of the COVID-19 outbreak.
Owing to hindrances such as uneven factory work resumption statuses, a generally low rate of returning labor, and breaks in logistics and transportation, the supply chain has not been recovering as previously expected, according to Trendforce analysts. The outbreak's impact is projected to last 1-3 months, and the supply chain will not recover to normal levels until the second half of March at the earliest. Therefore, TrendForce further reduced its previous projection of 1Q20 smartphone production from the pre-outbreak forecast of 307 million units to 270 million units, a 13.3% decrease YoY.
In terms of 1Q20 demand, sluggish Lunar New Year sell-through in the Chinese smartphone market led to excessively high stocks in the sales channels. On the other hand, the outbreak has spread to more than 70 countries since the second half of February, in turn affecting the global economy and, by extension, smartphone sales in the overseas markets. TrendForce holds a relatively conservative outlook towards the 2Q20 global smartphone market, with about 318 million units produced, an increase QoQ, but a 7.4% decrease YoY.
TrendForce anticipates that, assuming the outbreak can be contained by the end of 2Q20, the demand for smartphones will go into a noticeable upswing in 2H20. Furthermore, with the release of 5G and multi-camera phones, 2020 global smartphone production is expected to reach 1.35 billion units (pre-outbreak forecast: 1.41 billion), a 3.5% decrease YoY.
Notably, the government of China, which is the leading market in terms of 5G development, is allocating most of its current budget to disease prevention and stabilization, potentially reducing 5G telecom funding. Also, since 5G infrastructure is not yet widespread, and new applications of the technology yet remain in their infancy, consumers have taken a wait-and-see approach regarding 5G smartphones. On the other hand, as the outbreak considerably affected the global economy, the general public has conservatized its disposable incomes, thus deferring the demand for 5G. TrendForce thus revised its 2020 5G smartphone production forecast from 250 million units down to 200 million units, with a 15% penetration rate in the overall smartphone market.
Supplies of smartphones could soon run out
As Chinese factories hit by the coronavirus look to restart production, carriers are starting to feel the consequences, since they typically rely on
steady shipments of Asian smartphones.
AT&T Inc. is bracing for handset shortages across the U.S. A carrier in the U.K. and one in France are already dealing with supply disruption and could run out of some popular models, Blomberg reports, citing people familiar with the matter said.
"There's a huge supply-side shortage for smartphones that we are already starting to see trickle through to some markets around the world," said Ben Stanton, head of devices research for Europe, Middle East and Africa at Canalys.
He said global handset production was 35% of normal levels in February, will return to 85% this month, and could get back to normal by April. The output slump means it'll take time to fix delivery backlogs for brands like Apple, Samsung Electronics and Huawei Technologie.
About 5 million mobile phones are sold every day. Many of those units take just a few weeks to go from the assembly plant to the consumer in tightly-choreographed arrangements planned months in advance.
Carriers are hoping Apple's first 5G iPhone will boost their revenue by kicking off a new sales cycle and getting customers to upgrade their plans. Doubts about the launch timing are now creeping in, and Stanton said 5G marketing campaigns may need to be delayed.
Some Apple products, such as the iPad Pro tablet, have been seeing limited availability at stores in major cities in the U.S., Australia and Europe, according to a review of the company's website. Apple has said the supply shortages will affect its worldwide revenues.
Digitimes reported that the launch of Apple's next phone model may be a little further off. The iPhone 9, or iPhone SE 2, has apparently reached the final stage of production verification.
However, this means that a formal release could still be weeks away. Additionally, Digitimes reports that PCB orders for the iPhone SE 2 have been delayed from the first quarter to the second quarter, again suggesting a schedule pushback.
It is possible that the iPhone SE 2 still launches in March with limited availability, but it sounds like the main production ramp has been pushed off into April.
The new iPhone SE, or iPhone 9, is expected to cost around $399 and look like an iPhone 8. Inside, we are expecting the processor to be upgraded to the latest A13 chip.
At a Morgan Stanley investor conference on Tuesday, AT&T Chief Operating Officer John Stankey said the U.S. carrier faces potential phone shortages.
Its rival, Verizon Communications Inc., has seen no material impact from the virus response, but it's still early, Chief Financial Officer Matt Ellis said at the same event. If disruption continues, "I think we'll see a more material impact on our equipment revenue line," he added.